American comedian and film producer, Andy Dick, is known for his appearances in numerous comedy TV shows, but also for some controversial behavior and drug addiction. He was on a good way to become the richest comedian, but let's see what is Andy Dick net worth in 2021 and find out more about his cars, mansion, and biography details.
Andy Dick – Early Life
American actor Andy Dick was born on 21. December 1965 in Charleston, South Carolina, and his birth name was Andrew Thomlinson. After he was born, he got adopted by Allen and Sue Dick, who gave him the name Andrew Roane Dick. The family moved often, so Dick was growing up in different places like Connecticut, New York, Pennsylvania, and Yugoslavia before the family decided to settle down in Chicago.
Dick attended Lassiter High School in Georgia and Joliet West High School in Illinois, from where he graduated and was named homecoming king in his senior year. During his high school days, he started participating in many theatre shows and often made fun out of his surname. He was a member of Second City, which was a theatre troupe from Chicago, and attended improvisational comedy classes at iO Theater.
Quick Bio Facts
Birth name: Andrew Thomlinson,
Full name: Andrew Roane 'Andy' Dick,
Date of birth: 21. December 1965,
Age: 55,
Height: 5′ 10″,
Weight: 143 lbs,
Occupation: American comedian, voice actor, producer,
Marital status: married,
Ex wife: Ione Kowalczyk,
Wife: Lena Sved,
Children: Lucas, Jacob, Meg,
Andy Dick net worth: $1-5 million.
Career Beginnings of an Eccentric Comedian
The American actor started his acting career as a cast member in a comedy show called The Ben Stiller Show on Fox Network in the early 90s. Back in 1993, in the third episode of David Letterman's new show, he had an appearance as "Donnie the CBS Page Who Likes to Suck Up". Next year, he appeared in a hit CBS sitcom, The Nanny. In 1995 he starred in Get Smart, another sitcom, this time on Fox Network, and was in NBC's NewsRadio for 4 years.
The Andy Dick Show and The Assistant
In 2001, together with a team of producers and colleagues, Dick created The Andy Dick Show, which aired on MTV for 3 seasons. After that, he did another MTV show, The Assistant, which imitated parts of the famous shows such as The Bachelor, The Apprentice, Survivor, and others. Besides that, he also participated in the sixteenth season of Dancing With the Stars. Take a look at one of many hilarious episodes of The Assistant and see if you dig Dick's humor.
Movie Appearances
American actor had quite a few notable appearances on the big screen, one of which was his 1993 mockumentary The Making of… And God Spoke. Here are some other noteworthy movie episodes:
1994 Reality Bites,
1997 Bongwater (gay friend)
1999 Inspector Gadget (one of Dr. Claw's henchmen)
2000 Dude, Where's My Car?
2000 Road Trip (motel clerk)
2001 Zoolander (Olga the Masseuse)
2003 Old School, (gay sex education teacher)
2003 The Hebrew Hammer (villainous Santa)
2006 Employee of the Month (optician)
2006 Danny Roane: First Time Director – film director debut.
Voice Actor
In 1998, Dick was the voice of Nuka in The Lion King II: Simba's Pride, next year, he lent his voice for Hey Arnold! Character Monkey Man. He also lent his voice for some video games, such as GTA San Andreas. As a composer, he was nominated for Teen Choice Award in 2000, 2001, and 2002.
Andy Dick's Personal Life
From 1986 to 1998, Andy Dich was in a marriage with Ivone Kowalczyk, and together they have one son, Lucas. After that, he got married again, this time to American producer Lena Sved, with whom he has two children Jacob and Meg. Their family life was not an easy one, and in 2018 Lena filed a restraining order after her husband Andy Dick broke two windows and got into a fight with their son Jacob.
Cars and Mansion
After getting into a fight with his wife who locked him out of their mansion, Andy Dick was reportedly living in a shed on their property. Besides that, there is not much available information about his current place of residence or cars.
The Downfall of Dick's Celebrity Career
Celebrity comedian Andy Dick struggles with alcohol abuse and has been into the rehab centers more than 20 times. His alcohol and drug addiction are ruining his family life and significantly dropping his estimated net worth. A significant part of Andy Dick's wealth was wasted on drugs and alcohol.
However, besides that, what's even more troublesome is his sexual abuse accusations. For example, during Pamela Anderson's Comedy Central roast, he groped her. He got arrested for taking off his clothes at a local Mcdonald's, and he did a pretty similar thing in 2006 in a comedy club. In 2008 he got arrested again, this time in California for possessing drugs and sexual battery. Over the years, he collected several charges for sexual abuse and sexual battery.
Andy Dick's Net Worth – Where Did All the Money Go?
Due to his eccentric behavior, Dick wasted most of his income on drugs and alcohol. Considering he got arrested several times, it is a surprise that we are still counting his estimated net worth in millions. Yes, you got that right. According to sources, Andy Dick's net worth is currently around $1-5 million.
That's All We Got on the Eccentric Life of Once Successful American Actor
Although he was an aspiring comedian, Andy Dick managed to make a mess out of his personal life and lost control over everything. It is questionable will he ever manage to recover his reputation and get back to his "normal" celebrity life. Abusive behavior and numerous charges are a huge obstacle to his comeback.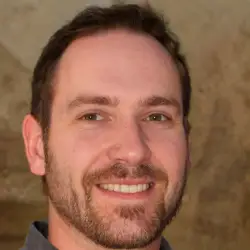 Latest posts by Micheal Renner
(see all)
Evin Ahmad Net Worth, Height, Bio, Birthday, Wiki

- August 31, 2023

Lynne Austin Net Worth, Height, Bio, Birthday, Wiki

- September 10, 2022

Stephen Burrows Net Worth, Height, Bio, Birthday, Wiki

- September 10, 2022