American country music singer and songwriter Cody Jinks started his music career in a thrash metal band but then decided to switch to country music. How did that happen, we will reveal in the following lines, as well as some other details from his biography, personal life, and of course, Cody Jinks net worth.
Country Singer Cody Jinks – Early Life
The American country singer was born on August 18, 1980, in Haltom City, Texas, where he attended Haltom High School. His father taught him to play some country music riffs on a guitar when he was only 16, but he then decided to join a heavy metal band and forgot about country music for a while.
Cody Jinks – Quick Bio Facts
Full name: Meredith Cody Jinks,
Date of birth: August 18, 1980,
Place of birth: Haltom City, Texas, US,
Age: 51,
Nationality: American singer
Occupation: Country singer, songwriter,
Wife: /,
Cody Jinks net worth: $1.5 million.
Cody Jinks Music Career Journey – From Metal to Country
Cody's career started when he became the lead singer of a thrash metal band from Fort Worth, Unchecked Aggression. The band was influenced by the music of Pantera and Metallica, and Jinks also played the guitar. After they went together to Los Angeles on a trip, they decided to split, and Jinks took a year-long break from music.
Jinks's Country Resurrection
After a break, he changed the genre and switched to country, backed up by a band, The Tone Deaf Hippies. In 2008 he released his first album with a country sound, and it all evolved to his own sound in an EP Blacksheep from 2013. Some of his later successful albums are Adobe Sessions, I'm Not the Devil, Lifers, After the Fire and The Wanting. Lifers reached 2. place on the Billboard Country Albums chart.
In 2017, he did a cover of Pink Floyd's song Wish You Were Here. He founded his own record label, Late August Records, through which he released the album After the Fire and The Wanting. The song William and Wanda is dedicated to his late grandparents. One interesting fact is that his song Cast No Stones was performed in American Idol by a young Colby Swift from Texas.
Cody Jinks Net Worth Revealed
How much could the estimated net worth of one country singer be? Although this genre is not everyone's favorite, the truth is that it has its fan base, and they all love Cody Jinks discography and can't wait for his new album. So, for a country singer, his estimated net worth is not bad at all. According to sources, Cody Jinks's net worth is $1.5 million. Take a look at this YouTube video to get a better picture of who Cody Jinks really is.
That-s All We Got on Cody Jinks Net Worth and Career
Whether you're a fan of the country sound or not, you have to admit that Jinks is some sort of a legend in his league, keeping the spirit and soul of country music alive.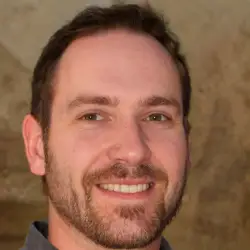 Latest posts by Micheal Renner
(see all)
Evin Ahmad Net Worth, Height, Bio, Birthday, Wiki

- August 31, 2023

Lynne Austin Net Worth, Height, Bio, Birthday, Wiki

- September 10, 2022

Stephen Burrows Net Worth, Height, Bio, Birthday, Wiki

- September 10, 2022