Cody Michael Kolodziejzyk, also known by his stage name Cody Ko, is a Canadian-American Youtuber and podcaster, specializing in reactions and comedy skits.
Cody initially caught the Internet's attention from making comedic content on Vine, later earning millions of subscribers on Youtube as a creator of comedy videos and commentary. He currently runs the popular podcast and comedy rap duo, Tiny Meat Gang, with Noel Miller.
In this article, we'll review the most important facts on Cody Ko; net worth and earnings, career on his Youtube channel, comedy style, and many more.
Cody Ko – Net Worth
With his sterling career and inspirational journey to stardom, how much money does Cody Ko make?
For Youtube celebrities like Cody Ko, net worth isn't something to be publicly mentioned. As of this year, Cody Ko has an estimated net worth of roughly $1.5 to $2 million before tax. Such estimates are based off his potential earnings as a Youtuber and social media personality.
With his earnings as a Youtuber, Cody Ko purchased a residence at the sunny part of the United States -Venice Beach, California, where he currently lives together with his girlfriend, Kelsey Kreppel.
Personal Life
Cody Ko was born on 22 November 1990 in Calgary, Alberta. The Kolodziejzyk household included his parents, Greg and Helen, as well as his sister, Krista.
Education
Cody Ko attended Springbank Community High School before leaving his hometown to study Computer Science at Duke University. After college, he travelled around Asia and developed a tech start-up, initially growing his net worth as an iOS developer before ultimately branching into social media.
Career
Before his rise to fame, Cody Ko was already notable as a leading iOS developer. In March 2012, he developed the photo captioning app, I'd Cap That. Over four million people downloaded the app in four months, and it became one of iOS' Free Apps of the Week and the #1 Free App in the United States.
Cody Ko also briefly worked as a DJ for several events, such as frat parties at Duke. Instead of raising his earnings and net worth, the Youtuber admitted to his subscribers that he took this side gig to have fun meeting girls and getting free alcohol.
YouTube
Kolodziejzyk's primary Youtube channel is named Cody Ko, which currently has 5.21 million subscribers. He primarily uploads funny videos in the form of skits, commentaries on weird topics, or reviews on films and merchandise.
Cody Ko is also beloved by his fans for criticizing a video if its content is considered poor or immoral to its Youtube audience, such as those frequently produced by Jake Paul or Jaystation, which serve only to cheaply boost their creators' net worth with little respect to their fans.
His most popular Youtube video is the "Girl Defined Edition" of his That's Cringe series of commentary videos.
Tiny Meat Gang
Alongside his main channel, Cody Ko and Noel Miller form TMG, a comedic rap group. Their music videos, such as Walk Man and Short Kings Anthem, are some of Cody's most popular content.
Girlfriend
In late 2017, Cody Ko announced he was dating Instagram starlet and pre-school teacher, Kelsey Kreppel. Kelsey had previous appeared with Ko in the Insanely Chill podcast. She also runs her own channel. The Youtuber presently has 743K subscribers.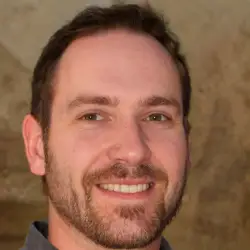 Latest posts by Micheal Renner
(see all)
Evin Ahmad Net Worth, Height, Bio, Birthday, Wiki

- August 31, 2023

Lynne Austin Net Worth, Height, Bio, Birthday, Wiki

- September 10, 2022

Stephen Burrows Net Worth, Height, Bio, Birthday, Wiki

- September 10, 2022