She is known as one of the few eight boxers in history to acquire all of the four main world titles in terms of boxing, such as WBO, WBC, WBA, and IBF! Not only that, but BoxRec and The Ring also recognize this amazing woman as the world's best active female light middleweight and best active female boxer.
She is no other than Claressa Shields; she is an American skilled boxer and mixed martial arts expert. If you want to know more about her, then you are on the right track.
In this article, we will dig deeper into Claressa Shields net worth, boyfriend, age, weight, and wiki.
Claressa Shields Net Worth
Claressa Shields net worth is an estimated $4 million. Most of Claressa Shields net worth came from her entire boxing career, social media, and awards. 
Claressa Shields Wiki and Early Life
Claressa Maria Shields, also known as Claressa Shields, was born on March 17, 1995, in Flint, Michigan, United States. His father is Bo Shields that is also known to compete in underground leagues, and her mother is Marcella Adams.
Bo Shields is the main reason why Claressa Shields was presented to boxing; after he was imprisoned for almost eight years, Bo introduced about a boxer named Laila Ali. At this time, Claressa was already nine years old, the introduction about Laila Ali caught Claressa's interest, but Bo only allowed her to pursue the sport when she was eleven. 
Before going on further, life didn't become easy for Claressa Shields; while his father was in jail, her mother was a drunkard and couldn't keep a stable job. It came to the point that there were days when she and her siblings don't have anything to eat. 
Going back, as early as 11 years old, Claressa entered the world of boxing. She received formal training from Jason Crutchfield at Berston Field House. Jason became her trainer and coach. 
Claressa places high regard on her grandmother when it comes to encouraging her to continue her passion and never to receive restrictions based on her gender.
After two years of her boxing interest, at the age of 13, Claressa was baptized. She regained her strength and Christian faith and never stopped attending her local church. 
Other than that, there was no information about Claressa's educational background. 
Personal Life (Boyfriend, Kids, and Family)
Claressa Shields had a serious relationship with her training colleague named Ardeal Holmes but decided to part ways in 2017. The main reason for their break-up is because Claressa wanted to focus more on her boxing career. 
After that, there is no news about Claressa's relationship; she is reportedly single as of the moment. 
When Claressa was 19 years old, she adopted Clarissa Shields, her cousin's daughter; the reason behind the adoption is because her cousin was killed in a gunfire. 
Age, Height, Weight, and Birth Sign
Claressa Shields was born on March 17, 1995; she is currently 25 years of age. She stands 5 ft. 8 inches and weighs around 75 kg. Her birth sign is Pisces. Pisces are known to be spiritually inclined and passionate. 
Career
Amateur
After winning her two Junior Olympic championships, 2011 was a year that started her glory. Claressa won the middleweight title in her first-open division match, which is the National Police Athletic League Championships. This event qualified Claressa for the U.S. Olympic Trials. 
Still, in 2011, Claressa set the record of 25 victories without any loss. In another match at Cornwall, Ontario, at the Women's Elite Continental Championships, she won her weight class. She defeated the three-time defending World Champion named Mary Spencer. 
In 2012 Olympic Trials, she defeated Franchon Crews, Andrecia Wasson, and Tika Hemingway, all prominent in their own class. Unfortunately, in the same year, Savannah Marshall of England defeated her; this is her first loss that changed her record to 26-1. Even so, Claressa still received the Olympic berth. 
In 2014 and 2015, came her most significant achievement in her boxing career, Claressa earned the World Championship gold medal, and she also became the first American to win title's in women's boxing at the Pan American Games and Olympics. 
Furthermore, Claressa was also given the Val Barker Trophy and became the original American female or male fighter to triumph repeated Olympic championships with a score of 77-1. 
Professional
In 2017, she defeated Szilvia Szabados and earned the North American Boxing Federation middleweight category. Also, the same year, she won against Mery Rancier and Sydney LeBlanc. She secured a headline entitled, the Detroit Bowl.
In 2018, Claressa defeated Hanna Gabriel and earned inaugural IBF middleweight titles and the WBA. She also received the two-weight world victor in the least professional matches. 
In 2019, Claressa was known to be the undisputed women's middleweight world champ. She united her record from WBO, IBF, WBA, and WBC titles. Additionally, she earned The Ring magazine's inaugural middleweight title for conquering Christina Hammer. 
Mixed Martial Arts
In 2020, there was news regarding Claressa's deal with the Professional Fighter's League and is anticipated to pave the way for her mixed martial arts career in 2021. Claressa first released that since her MMA debut, she had been training together with Holly Holm and World Champion Roberto Alencar. 
Other Awards
In 2017, she received the Biggest Powerhouse Award from Nickelodeon's Kid's Choice Sports Award. She was also initiated into the USA Boxing Alumni Association's Hall of Fame in the year 2018. 
Social Media
Aside from, being an active boxer and mixed martial arts expert, Claressa is also very active in her social media. She currently has 209k plus follower on her Instagram account and has 43k plus followers on her own Twitter account. 
Ambassador / FILM
Claressa became an ambassador for a non-profit organization that aims to support underserved youth by offering coaches for positive youth reinforcement and development.
In 2015, Claressa was the leading focus of the documentary entitled, "T-Rex: Her Fight for Gold." In the following year, Universal Pictures secured the right to produce and about her story. 
Conclusion on Claressa Shields
Claressa Shields is a black American professional boxer and a mixed martial art expert. Her father is a former boxer in underground leagues and was the one that introduced boxing to Claressa. She had a tough childhood, but it didn't stop her from achieving her passion and striving always to be number one.
Claressa won various competitions from amateur to professional. Claressa's notable wins is earning the World Championship gold award and becoming the initial American to win categories in women's boxing at the Olympics games and Pan American Games.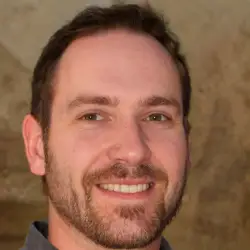 Latest posts by Micheal Renner
(see all)
Evin Ahmad Net Worth, Height, Bio, Birthday, Wiki

- August 31, 2023

Lynne Austin Net Worth, Height, Bio, Birthday, Wiki

- September 10, 2022

Stephen Burrows Net Worth, Height, Bio, Birthday, Wiki

- September 10, 2022