Besides being the founder of Wonderland, Abracadabra, and DeFi entrepreneur, Daniele Sestagalli, known as Daniele Sesta, manages to find the time to be very active on Twitter posting provoking tweets and arguing with other users 24/7.
But how does he do all that? Stay tuned to reveal Daniele Sesta net worth and other details about his crypto and DeFi investments.
Who Is Daniele Sestagalli?
Although he runs several successful platforms and is one of the most-talked-about people in the Blockchain world, many details about his personal life are unknown, to the point that he doesn't even have his own Wikipedia page. 
Still, regardless of his background, Daniele Sesta managed to build a name and reputation in the crypto community. He started investing in crypto and Bitcoin in 2011, so let's talk about what we do know, about his successful projects.
Abracadabra Money (MIM) – Sesta Doing His Magic
Daniele Sestagalli founded Abracadabra Money, which is basically a lending platform that uses ib tokens as collateral to borrow Magic Internet Money (MIM). With Abracadabra finance, users can leverage their funds to the next level with minimal risk. Abracadabra uses SPELL as the governance token and MIM. Thanks to the rapid growth and popularity of Abracadabra, Daniele Sesta became a name in the crypto space.
Popsicle Finance (ICE)
Around the same time he founded Abracadabra, Daniele Sesta founded Popsicle, a multichain yield optimized platform that got hacked in August 2021. A big hack like that crushed the value of ICE tokens, however, since Sesta managed the situation transparently and managed to refund the stolen tokens, this accident didn't harm his reputation.
Wonderland Money (TIME) One of the Most Popular Olympus DAO Forks 
Wonderland is the first decentralized finance reserve currency protocol on the Avalanche network. It is based on the TIME tokens, backed up by numerous assets. Users can participate in staking or minting to get their TIME tokens. For a while, no one knew who stands behind Time Wonderland until Sesta revealed on Twitter that it is his project.
What Is Daniele Sesta Net Worth?
Sesta is not exactly Elon Musk, but in the world of crypto, he is just as famous as Cooper Turley and Nayib Bukele. All of his platforms have a high trading volume, and it seems that he just can't make a bad move.
Whoever is giving him financial advice is doing one hell of a good job. Still the estimated net worth of Daniele Siesta is unknown. What we know for sure is that it counts in millions, and it will keep going up. Daniele Sesta's net worth is estimated at $ 27 million as of this year.
Take a look at this video to hear what Sesta has to say about his projects and what is the ultimate goal for the future.
Where is Daniele Sesta Based?
According to his LinkedIn profile Daniele Sesta is based in Zug, Switzerland.
That's All We Got on Daniele Sesta Net Worth and Career
Trader Joe in the world of digital assets, Daniele Sesta, has managed to build a fortune by developing different platforms. Besides running the above-mentioned ones, he is the CTO at Utopia Genesis Basis. However, if you want to get to know him before you start using one of his platforms, you should definitely seek him on Twitter.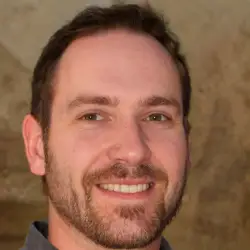 Latest posts by Micheal Renner
(see all)
Evin Ahmad Net Worth, Height, Bio, Birthday, Wiki

- August 31, 2023

Lynne Austin Net Worth, Height, Bio, Birthday, Wiki

- September 10, 2022

Stephen Burrows Net Worth, Height, Bio, Birthday, Wiki

- September 10, 2022