The popular YouTube channel Try Guys has more than 7.5 million followers and a growing base of fans and supporters across the globe. It all started while the guys were still working for BuzzFeed but in 2018 they decided to move on on their own and now run a successful company. So how much could Try Guys net worth be? Let's find out.
Who Are the Try Guys?
In 2014 four employees of BuzzFeed Eugene Lee Yang, Keith Habersberger, Ned Fulmer, and Zach Kornfeld founded this comedy group when they filmed their first video. In 2017 they got a show Squad War on YouTube Red. During those first years, they filmed mainly challenges, however, as they became more popular, they wanted to grow, and decided to leave BuzzFeed Motion Picture as a group. You can still find their viral videos on BuzzFeed's YouTube channel, overall, they have more than 100 million views there.
Who Is Who?
When working as a content creator on social media, it is hard to have a personal life kept away from the public. So, here's what we know about Try Guys' lives besides their online YouTube career:
Keith Douglas Habersberger is an actor, married to Rebecca "Becky" Habersberger,
Edward Gallo "Ned" Fulmer has a major in chemistry and has worked as an improviser, and is married to Ariel Fulmer,
Zachary Andrew Kornfeld is a filmmaker and editor, engaged to Margaret "Maggie" Bustamante,
Eugene Lee Yang studied cinema production, takes part in all LGBT events and his boyfriend is Matthew McLean.
Try Guys YouTube Channel
With more than 7.5 million YouTube followers and over 1.5 billion views – this is one very popular YouTube channel. In 2018 they officially left BuzzFeed and founded their production company called 2nd Try LLC. the same year, they hosted the 8th annual Streamy Award, and, of course, won the Show of the Year award by the choice of audience.
Over the years they ran several YouTube series and upload new content almost daily. They film mostly in Los Angeles. Every YouTube video they film is a product of their work, so it is hard to say who is the video producer, or who is the best comedy writer, it is teamwork. Take a look at one of their YouTube videos down below and see if their humor is your cup of tea.
Try Guys Net Worth Revealed – Who Is the Richest Try Guy?
What is the estimated net worth of Try Guys and who is the richest Try Guy? Thanks to this social media platform, the group now has a total estimated net worth of $4 million. That's an impressive net worth for a crew of comedian friends. Try Guys member Ned Fulmer is probably the richest guy in the crew, but other fellow Try Guys don't lack much behind. For example, Keith Habersberger's net worth is $200K.
Try Guys are Trying Hard to Make Us Laugh
In 2020 Try Guys won Webby Awards in Comedy and People's Voice Winner categories, so you should definitely give them a chance. They are not your average Instagram star or some funny guy you follow on Facebook or Twitter, these guys take their humor seriously and earn a lot of money while having loads of fun.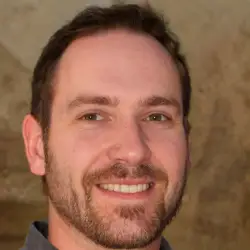 Latest posts by Micheal Renner
(see all)
Evin Ahmad Net Worth, Height, Bio, Birthday, Wiki

- August 31, 2023

Lynne Austin Net Worth, Height, Bio, Birthday, Wiki

- September 10, 2022

Stephen Burrows Net Worth, Height, Bio, Birthday, Wiki

- September 10, 2022