Basic Information
Name: Dwyane Tyrone Wade, Jr.
Nickname: 'Flash' or 'D-wade' 
Birth Date: 17 January 1982
Occupation: Professional basketball Player & Entrepreneur
Net-Worth: $170 Million (Estimated)
Spouse: Gabrielle Union
Children: Zaire, Dahveon, Zaya, Xavier, Kaavia 
Introduction
Today, Success Titan presents you with the man who graced the National Basketball Association (NBA) courts in his youth and went on to become a seasoned American professional basketball player, an entrepreneur, a philanthropist, a beacon for ideal fatherhood and all-rounded success. 
Dwyane Wade or 'D-Wade' rode the waves of history when he first registered a win for Marquette University basketball team taking the team to great heights and distinguishing himself as a player eligible for the season's draft selection in 2003.  
For the past 16 years, Wade's basketball career has been demonstrated by stardom performance; he went from rookie status upon being picked fifth for the all rookies draft selection for Miami Heat play to currently stand as one of the greatest shooting guards in history. 
Although Dwyane Wade retired from professional basketball in 2019, he remains one of the greatest players in history. 
Thanks to his 'tenacity', unquenchable thirst for greatness, and unwavering maturity, he amassed an estimated fortune of US $170 million. 
 Wade's play is attributed to his known speed and agility displayed around the basketball court that earned him the court-name 'Flash'.  
Early Life
Dwyane Tyrone Wade, Jr. was born in Illinois, Chicago on the 17th of January 1982 (38 years).  
Son of JoLinda and Dwyane Wade Sr., Dwyane Jr., grew up in a dismantled home where his parents later divorced in his early childhood days. 
Young Dwyane also watched as his mother battle a drug addiction problem and was constantly in and out of prison. He grew up in a 'rough' neighborhood where he admits he often witnessed gruesome scenes both at home and around the neighborhood. [1] 
The traumatic events took a toll on young Wade, so whilst attending high school at Harold L. Richards (Oak Lawn, Illinois) he discovered his athletic ability and played football and basketball as a means to cope. 
Career & Hustle
Wade's basketball career began when he was admitted to Marquette University in 2001 where he made a stellar impression that landed him a draft pick in 2003. [2]
Wade's basketball career lasted for 16 years, often as a shooting guard for the Miami Heat, where he was able to attain the MVP title in 2006. 
In 2010, Wade decided to stay on with Miami Heat and formed part of a trio of the team's best-signed players known as "the big 3", which consisted of himself, LeBron James and Chris Bosh. 
During the big 3's reign, Dwyane marked the books of history once again on February 26th, 2012 when he recorded the world's third-ever recorded triple-double in an All-star game. 
That was the third ever recorded after Michael Jordan and LeBron James. The big 3 went their separate ways to distinct teams. 
After parting ways with the Heat, Wade later joined Chicago Bulls in 2016 and later joined the Cleveland Cavaliers in 2017. 
Just before his retirement, D-Wade was traded back to Miami Heat where the team made a win the following play day. 
In his final game, Wade made his fifth triple-double in his final career game on April 10 2019. Heat announced Wade's No. 3 jersey retirement date for February 22 the same year. 
Post his basketball career, Wade is an entrepreneur and philanthropist, receiving numerous community service awards.
Wade's enterprises range from shoe lines, endorsements, winery and a co-owned restaurant with former Heat player Udonis Haslem, known as 800 degrees. 
Above his basketball accolades and achievements, Wade is a proud father. [3] The basketball legend has a documentary and personal biographies of which one is titled 'Dwyane Wade; the inspiring story of one of basketball's greatest shooting guards' and another titled 'A Father First: How My Life Became Bigger than Basketball.'
The Turning Point
The attention around the guard grew more profoundly amidst the draft selection process. No doubt the 2003 draft selection opened doors for young Wade when he was selected fifth and made it to an All Rookies status. 
Miami Heat picked him for the draft selection to play for their team and that was a turning point for his career; the exponential title earnings are inevitably what followed next. 
Wade went as the Heat's co-captain to lead the team to their first-ever NBA championship in 2006. Alongside the picks was his former fellow Heat player, LeBron James. 
Wade's play in his third season marked a distinguished territorial blueprint on Miami Heat's playbooks when he led the team to their first NBA Champions as a shooting guard.
Although he suffered from sinusitis and several injuries in the 2004-2005 and 2005-2006 seasons, he still managed to make an impression and went onto obtaining the MVP title in a win against the Dallas Maverick in the 2006 NBA finals. 
He became the fifth-youngest player to capture the NBA finals MVP in history. D-Wade's sustained injuries in the 2006-07 seasons meant a lot of missed game time by which he spent most of it on recovery. 
He also underwent surgeries for a dislocated shoulder and knee. D-Wade has come back in the 2008 Olympics game where he played a stellar game in Beijing-China where he led the U.S National team to a gold Olympics medal as the team's lead scorer. 
The guard's consistent stride earned him a franchise record and a historical record of which Wade went on to earn the MVP title in the NBA All star-game in 2010. 
Although Wade's injuries persisted into the 2012-2013 and 2013-2014 seasons, [4] often missing playoffs and games, the champ demonstrated a prowess display of comebacks and tenacity like no other and was able to earn his third NBA title.  
The year of 2010 marked the beginning of the Era of the Big 3, the same year also marked the end of his marriage to his first wife, Siohvaughn Funches, who is also the mother to his first two children; Zaire and transgender daughter Zaya (born Zion).
Wade won sole custody of his children. The basketball star would later marry actress and author of the book, 'We're going to need more wine,' Gabrielle Union in 2014.
The basketball champ also fathered 6-year-old Xavier from another relationship.
Success Knocks on Dwyane Wade's Door
The 2018-2019 season marked D-Wade's retirement from professional basketball, it was followed by presiding last tour games and jersey swaps with all-time basketball greats from opponent teams. 
The legend's retirement send-off games, titled 'The last dance', posed an impressive visual on the magnitude and scope of the kind of player 'Flash' was.  
The former professional basketball player's accumulated accolades include 3 NBA titles, 13 NBA All-star game titles and an Olympic gold medal. [5]
The legend's influence extends beyond the game; Dwyane Wade has received numerous humanitarian awards for his philanthropic causes.  Post-retirement, D-Wade confessed that his eccentric focus is towards his entrepreneurial ventures and his family. 
3 Lessons We Can Learn from Dwyane Wade's Story
Destiny is Self-Crafted & Greatness is a Choice
D-Wade's story teaches that indeed background does not determine destiny. A bad upbringing and a broken family and a stolen childhood do not have to become detrimental to the greatness bestowed on a person. 
Anyone can be great, and a person of substance if they choose by simply working hard. It is all a matter of choice! 
Staying and steering the course will get you home
When playing in Miami County, Wade is known for his legendary chant, 'This is my house', thus, the take-home from his story is metaphoric for a personal quest for individual purpose. 
Once a purpose is realized and mastered, it is then our steward duty to bring it to completion and, only then, have we arrived at our optimal authentic selves.
Know What Matters
Wade continually states that his most valuable possession is his children.  A family man at heart, D-Wade considers his accumulated wealth and career accolades secondary to the joy and fulfillment he gains through fatherhood and raising a family. 
His philanthropic work also sets him as a patron for humanity, a world-class nugget we should all savor in our journey to success. 
5 Success Tips From Dwyane Wade 
Success Tip 1: Do more than what is expected
Wade lives by the motto of never to settle for average or doing the bare minimum. What separates the greats from the average is always doing more than what everyone else is doing.
Success Tip 2: Establish a Team Mentality
Wade maintained team solidarity throughout his career. Success can never be achieved through competition and individualism. One of Wade's success nuggets is that a team achieves more when everyone works in coalition and cohesion, filtering into each others' strengths and covering for weaknesses. Thus, It is imperative to include others along the journey. 
Success Tip 3: Have a fall back plan
In one of his interviews, Wade mentioned the importance of having a fall back plan in case he sustained a permanent injury and could no longer play basketball. His idea of entrepreneurship and diversification was established this way. 
This is a useful tip for anyone in a craft or field with mass risks and uncertainties to have a sustainable plan to fall back on. It is only the non-myopic and those that think outside the box that strives beyond their field of expertise.
Success Tip 4: Learn from experience.
Dwyane Wade admits he suffered financial woes from money mismanagement and financial illiteracy in his early career days. 
He goes on to explain how he had to learn to manage money and save for a subsequent rainy day. 
A tip here would be to have a proper long-term financial plan, consult reputable advisors and to practice the financial discipline required before the first paycheck lands.  
Success Tip 5: Be wise and do a background check 
In one of his first entrepreneurial pursuits, Wade ventured into the restaurant business and was later sued by his former business partners. 
Wade later learned the value of background check was way above trust. A hard lesson he implemented in his other ventures. 
7 Things You Didn't Know About Dwyane Wade
Dwyane's name is a result of a spelling error made in his birth certificate which his parents decided to later keep. 
Miami Dade County was renamed to Miami-Wade County as a gesture to convince Wade to stay with Miami Heat. 
In 2019, January 20th was declared 'Dwyane Wade Day' in the city of Milwaukee with the event officiated by Mayor Tom Barrett at Miami Heat County. 
Although D-wade later ventured into the wine business, the former basketball star admits he never drank until the age of 27. 
Wade made a rap debut with Rick Ross. 
D-Wade is a Christian and his favorite player jersey '3' honors his allegiance to the Holy Trinity. 
Dwyane Wade once met an Asian child named after him, 'Raymond Wade Lu' from China and another audience fan once told him that 'he named his kid after him'.
10 Quotes From Dwyane Wade
"My belief is stronger than your doubt."
"My name is very important to me. I'm representing the Wade name. I've got the name on the back of my jersey when I play. I walk around with that name. That's my family name, the name my son will grow up with. So it's very important for me to keep the level of maturity that I have."
"The biggest thing is to let your voice be heard, let your story be heard."
"Guys who might not be superstars but because of their hustle, because of the little things they do, these are the guys who can really mean a difference between winning and losing."
"My will is to always be better and better and better. I've got the will to want to be the best."
"Every time I look at my children, they remind me to work harder and become a better man."
"I've struggled in my life. I've had hard times, but I kept pressing on."
"Nobody knows that they're going to be Champions-you have to work to get there."
"I think everything happens as it's supposed to. I don't want to force anything. I want it to be so authentic that it's seamless."
"Success means being satisfied with what you do every day. It's being proud of the better person you are becoming."
Your Take-Away for Today 
Now that you know how Dwyane Wade made it, what can you apply in your life from what he has done?
An element that stands out for me the most is the basic principle that what we do and practice daily will ultimately define us and will further determine who we become. 
Therein, If we are to be great we should seek greatness in the trivial of our various endeavors by mastering the discipline of consistent skill application and tenacity. 
The realization that regardless of circumstances, we can make anything we wish out of our lives through hard work, purpose and tap into our talents, we can be stars in our chosen fields; career and otherwise. We can be great! We can be superstars!
That's just my personal opinion, what do you think instead? Comment below
References
Koeske, Zak; Kuc, Chris; & Skrbina, Paul (July 7, 2016). "Dwyane Wade's hometown prepares to welcome him back". Chicago Tribune. Consulted on April 07, 2020.
"Dwyane Wade: Biography." Archived Wayback Machine NBA.com. Consulted on April 07, 2020.
Associated Press (July 9, 2012). "Dwyane Wade has knee surgery." ESPN.com. Consulted on April 07, 2020.
Chiang, Anthony (September 18, 2018). "It's official, Dwyane Wade is back for 'one last dance' with the Heat". Miami Herald. Consulted on April 07, 2020.
Martin, Annie (February 11, 2020). "Dwyane Wade embraces daughter's coming out: 'We are proud parents'". UPI. Consulted on April 12, 2020.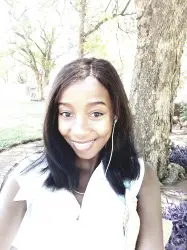 Latest posts by Olorato Jackson
(see all)