Brian Keith Banks (born July 24, 1985) is a motivational speaker, former American football linebacker, and author. He is known for the 2018 biopic named after him and "What Set Me Free," the book he wrote on his struggles and experiences while in prison.
As a high school football star at Polytechnic High School in Long Beach, California, Banks had a promising career in the National Football League ahead of him, although his journey was cut short after being falsely accused of rape by his classmate, Wanetta Gibson, in 2002. Banks spent the next ten years as a convict before his crimes could be proven false in 2012.
After his exoneration, Banks made his debut in the NFL signed with the Atlanta Falcons. Brian later resigned from professional football to become a renowned public speaker, as well as a full-fledged advocate against wrongful convictions.
In this article, we've prepared a detailed biography of Brian Banks – net worth, football career, girlfriend, and the motivational story behind it all, included.
Brian Banks – Net Worth
Brian Banks' net worth is projected at $2 million from his football career and engagements in public speaking. The former football player for the Atlanta Falcons and the Las Vegas Locomotives seems to be living his dream lifestyle following his unfortunate conviction.
Early Life
Brian Banks was born and raised in Long Beach, California, to parents, Jonathan Banks and Leomia Myers. They are assumed to have lived a comfortable lifestyle with a modest net worth. He entered Long Beach Polytechnic High School and began to play for the Jackrabbits, the school's football team, as a linebacker, eventually becoming a football star at Polytechnic High School.
Banks was a standout high school football player, known for his size and tremendous speed. Together with Freddie Parish, he and the Jackrabbits won the state championship for three consecutive years. Many NFL teams scouted the young Banks for their programs.
Brian lived with his mother while attending school in Long Beach, Los Angeles. Brian Banks is known to have at least one brother.
False Accusation of Rape
Brian Banks was accused of rape by Wanetta Gibson while attending Polytechnic High School summer school on July 2002. He was arrested for rape and kidnapping on the same evening.
While in court, Banks pleaded no contest to the charges at the recommendation of his lawyer in a bid for a lighter sentence. He spent five years in prison, as well as another five years in probation, as part of a plea bargain to avoid the original sentence of 41 years to life. Brian also had to register as a sex offender and keep a GPS tracker on his ankle at all times.
Brian stayed at the Parish residence with his friend, Freddie Parish IV, during his years in parole. Parish was one of the few friends who continued to visit Banks frequently in prison.
Wanetta Gibson would later contact Banks in 2011. With the help of the California Innocence Project and Freddie Parish III, a private investigator, Banks was successful in recording a taped admission from Gibson that she lied about the rape accusation. The evidence helped the CIP file a motion for Brian Banks and ultimately led to the reversal of his conviction and the removal of his status as a sex offender.
Gibson and her mother were subsequently sued by the Long Beach Unified School District for $2.6 million. Of that amount, $1.5 million was demanded from the amount originally taken by the Gibsons from the district in Brian Banks' case.
Career
For Brian Banks, returning to the football field was all but expected after being freed from his wrongful conviction. The Seattle Seahawks invited him to their minicamp in 2012. The Atlanta Falcons, on April 3 of 2013, had Banks signed in as a linebacker.
Prior to that, Banks previously signed as an undrafted free agent with the Las Vegas Locomotives of the United Football League, a now-defunct American football organization.
His skills as a linebacker were proven to have deteriorated over his time in prison. He played four games with the Atlanta Falcons until his release in August, four months later. Brian Banks would go on to serve in the NFL Department of Operations.
In 2014, Brian Banks delivered a speech at the National Football League Rookie Symposium to positive reception. In the succeeding years, Banks would pivot into motivational speaking and life coaching. It seems it was in speaking that Brian Banks' net worth and greater purpose were enriched
Brian Banks is currently a member of the advisory board for the California Innocence Project and the National Registry of Exonerations.
Motivational Speaker
Resigned from his football career, Brian Banks took on motivational speaking to help other people, especially fellow exonerees, come to terms with their problems. He has spent over half of the last decade in public speaking, which must have padded his net worth by a lot.
In his speeches, Brian retains a core principle from his years in prison called the "Power of Choice." His messages typically include lessons on redemption, overcoming adversity, and retaining positivity in one's life.
Brian Banks co-hosted the Oxygen TV show, Final Appeal, with Loni Coombs. In Final Appeal, Brian and Loni investigated controversial cases to find the facts and history behind wrongful convictions.
Film
In 2018, director Tom Shadyac released the biographical film, "Brian Banks," starring Aldis Hodge as the titular character and Brian Banks as an executive producer. The film revolves around Banks before and after prison, highlighting the difficulties he experienced in court, finding a job, and navigating through society. It concludes with Banks entering into a contract with Atlanta.
Recent Events
As of 2020, Brian Banks continues to serve as a speaker, with his website mainly highlighting his career in speaking engagements. He is also a stalwart member of CIP and has delivered speeches and petitions in support of other exonerees.
While Brian Banks' net worth is considerably larger now, he remains an active force in the advocacy that helped clear his case.
Girlfriend
Brian Banks currently has a girlfriend named Vanessa Alvarez. The couple currently have a child named O'Rion King together.
Brian Banks was previously married to Emmy Marino, with whom he had no children. Banks filed for divorce in 2017.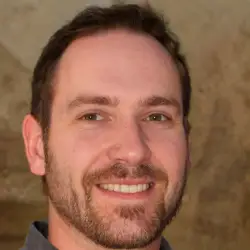 Latest posts by Micheal Renner
(see all)
Evin Ahmad Net Worth, Height, Bio, Birthday, Wiki

- August 31, 2023

Lynne Austin Net Worth, Height, Bio, Birthday, Wiki

- September 10, 2022

Stephen Burrows Net Worth, Height, Bio, Birthday, Wiki

- September 10, 2022