YouTube star Ed Bassmaster got wide attention thanks to his hidden camera prank videos, and multiple alter egos and personas. Is Ed Bassmaster net worth as high as that of his fellow YouTubers? Let's find out and reveal some interesting personal information from his biography.
Ed Bassmaster – Early Life
American YouTuber Edwin Rodriguez was born on February 4, 1973, in Pennsylvania. He has one sister who is also on YouTube and vlogs a life of a blind person. Their Puerto Rican dad left the family when Ed was just a toddler so their mom raised them. Besides that, there is not much information about his family background and personal life.
Ed Bassmaster Bio Quick Facts
Real name: Edwin Rodriguez,
Birth date: February 4, 1973,
Ed Bassmaster age: 48,
Birth place: Northeast Philadelphia,
Birth sign: Aquarius,
Eye color: brown,
Occupation: YouTube personality,
Marital status: married,
Children: four,
 Ed Bassmaster net worth: $1.5 million.
How YouTube comedian Ed Bassmaster Started his career
Although Ed opened his self titled YouTube channel and uploaded his first YouTube video back in 2006 when social media was all very new and unknown, it took some time until his YouTube channel started to grow. Almost ten years, to be more precise, but Ed was persistent and consistent.
The video where he and Jesse Wellens demolished the Canadian hitchhiking robot got exposure in 2015. Since he often plays a different person in his videos, some of his most popular characters are Skippy, CIA agent, Ugly Face, and Zombie Face. Currently, Ed's YouTube channel has almost 2.5 million subscribers. Take a look at this comedy video and see if you, too, are an Ed Bassmaster fan.
Ed Bassmaster Show
In 2015, DiGa Vision owners Tony DiSanto and Liz Gateley announced that they will be producing a reality show named Ed Bassmaster Show in which Ed Bass would play his characters and prank people in real life. The first episode was aired in 2016. In 2019 he started his YouTube podcast, so that's some extra content for his fans who would like to get to know a different side of his personality.
Ed Bassmaster Net Worth – Is this youtuber really rich?
Since the day Ed entered the YouTube world, he never lacked inspiration or a sense of humor. His creativity and talent help him transform into a different persona every time he comes up with a new idea or a prank. Over the years, we saw many YouTubers come and go, but Ed is still here, and for that, we have to give him credit. That's why we have to say that his estimated net worth of $1.5 million is well deserved.
That's all we got on Ed Bassmaster biography and net worth
When someone is as creative and talented as Ed Bass, we can hardly question his net worth. It is all well earned, and we hope Ed will continue filming YouTube videos with the same enthusiasm in the years to come as well.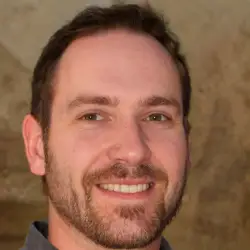 Latest posts by Micheal Renner
(see all)
Evin Ahmad Net Worth, Height, Bio, Birthday, Wiki

- August 31, 2023

Lynne Austin Net Worth, Height, Bio, Birthday, Wiki

- September 10, 2022

Stephen Burrows Net Worth, Height, Bio, Birthday, Wiki

- September 10, 2022