Emma Roberts is an American actor who comes from a family of famous actors. Other than her aunt, the Academy Award Winner Julia Roberts, her father, Eric Roberts, is also a well known actor, who starred in many TV shows and films, and who was also nominated for an Academy Award for his role in Runaway Train in 1986.
Eric's daughter, Emma begin her actress career when she was very young. Today, she's a grown up woman, a mother, and a talented actress. Let's find out anything about her.
Emma Rose Roberts: early life
Emma Rose Roberts was born in New York, in 1991. Her father, as we've mentioned, Eric Roberts while her mother is Kelly Cunnigham. Eric and Kelly separated when Emma was just a baby. When she was very young, she became spending time on sets with her aunts, Julia Roberts. This is probably what sparkled the dream to follow her aunt and father's steps in the world of film industry.
The Acting debut
Emma's acting debut came very early, when she was only. It was her first audition, and she got the role for a drama film called Blow. It was an important film: the stars were Jhonny Depp and Penelope Cruz, and Emma played Depp's daughter.
During the same year, Emma got some other roles in some short films and her aunt's films. During the following years she started working in some family films with minor roles, but in 2004, when she was only 13, she finally got a leading role in a sitcome called Unfabulous. Her performance was worth some award and nominations but this period is also when Emma debutted in the music industry with a debut album released in 2005.
The 2010s
In was in the 2010s, after a few songs released and some soundtrack recorded, that Emma started focusing on her film career again and began having mportant roles in films like Valentine's Day, Twelve, Memoirs of a Teenafe Amnesiac, Virgina, Scream 4…
In 2013, Emma appeared in American Horror Story: Coven playing a telekinetic witch. This is where she met Evan Peters, the actor with whom she'll have an important relationship that would end in 2018, just before she'd meet Garret Hedlund, her current partner.
More and more important roles have arrived for Emma during the years: from the role in Nerve alongside Dave Franco, to the role of Jess in the drama film Who we are now.
Emma Roberts also returned playing a role in another American Horror Story Season (CUlt) and then, in the late 2010s, she played a role in three important films: In a relationship, Billionaire Boys Club and Little Italy.
These days
Emma Roberts has starred in numerous films; while she's been sometimes in the same films as her aunt Julia – without ever sharing a scene – she has never played a role alongside her father.
Today, she has signed an important contract with Hulu, the famous streaming platform for which she is working on various projects.
Emma Roberts: mother, wife, and daughter
Emma has been in a relationship with Garret Hedlund since 2019. They have a son, born in 2020.
But what about her relationship with her father, Eric?
The women in Eric ROberts' life seem to have controversial relationships with him. Not only Emma, but even Julia has some struggles with him. When Emma's parents split, Julia took the side of Emma's mother in the fight for custody. During that time, Emma spent a lot of time in Julia's house, and her father was so furious about the custody fight that he hardly visited his daughter.
At that time, Emma's father Eric was struggling with alcohol, this is why he hadn't been responsible toward her daughter and also why his own sister took the side of his ex-wife in the custody fight.
As the years went by, however, Julia Roberts reconnected with her brother, and so did Emma. Father and daughter have a good relationship today.
Emma Roberts' dating history
Other than a complicated relationship with her father, Emma has had a complex dating history through the years. During an interview with Cosmopolitan, she claimed that she would have preferred her dating history had been simpler: she wanted to be married with kids at 24, but things turned out differently.
She had had many relationships gone bad and in 2018 she had one last hard break up. However, just one year later , she was ready to announce her love story and relationship with Garrett Hedlund and they had a child soon after. Even though it took longer than she'd hoped, Emma finally found the love and stability she was looking for.
Her most famous relationship has been the one with co-star Evan Peters. The two had met on the set of American Horror Story, had an immediate attraction, and been together for a long time. In 2014, they were engaged and about to get married. But that's when problems began to appear. The couple split a couple of time and then came back together, until splitting definitely in 2018.
How rich is Emma Roberts today?
With a stunning career and a legacy that came from the Roberts name, how rich is Emma Roberts today? She has an estimated net worth of $25 million coming from her actress and singing career.
Emma Roberts: identikit
Age: Emma was born on February 10, 1991
Height: 1.57 m
Parents: Eric Roberts and Kelly Cunningham
Famous aunt: Julia Roberts
Awards: MTV Movie Awards (bets kiss), People Choice Awards (Nominated), Teen Choice Awards, and more.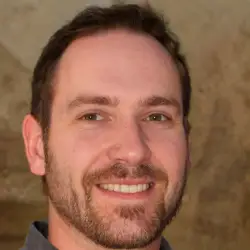 Latest posts by Micheal Renner
(see all)
Evin Ahmad Net Worth, Height, Bio, Birthday, Wiki

- August 31, 2023

Lynne Austin Net Worth, Height, Bio, Birthday, Wiki

- September 10, 2022

Stephen Burrows Net Worth, Height, Bio, Birthday, Wiki

- September 10, 2022