Born on the 28th of October 1967, Julia Fiona Roberts is someone that everyone has heard about. Julia used to be one of the most famous celebrities and has been featured as the lead actress in multiple award-winning movies.
She became famous after being cast as the main lead in the fan-favorite film, "Pretty Woman," which grossed a whopping $464 million. In addition, this celebrity with a mesmerizing smile who has also contributed to charitable organizations such as UNICEF was chosen as the most beautiful woman in the world five times by the People magazine.
To find out more details about Julia Roberts and her life, go ahead and scroll down below!
Net Worth of Julia Roberts
This bankable star has a net worth that is estimated to be approximately $220 million. Roberts gets her income from the film she has worked on and brand endorsements. Her yearly income is known to be around $14 million.
Bio and physical stats of Julia Roberts
The American 54-year-old celebrity was born in Smyrna, a city in Georgia, United States, on the 28th of October, 1967. Her zodiac sign is Scorpio and has a height of 5feet 8inches (1.75m). Her eyes are light brown in color, but the most distinctive feature she's known for is her smile that; when a female skeleton was excavated in November 2004 in Bulgaria, it was named after her because it had the perfect teeth.
The early life of Julia Roberts
Julia's' parents, Walter Grady Roberts (1933-1977) and Betty Lou Bredemus (1934-2015), were one-time actors as well as playwrights. They then co-founded Atlanta Actors and Writers Workshop but later on got divorced in 1972. She also has two older siblings who were actors, Eric Roberts, and Lisa Roberts Gillian. From her mother's second marriage to Micheal Motes, Nancy Motes, Julias' half-sister, passed away from a drug overdose.
Her ethnicity is of English, Scottish, Welsh, German, Swedish and Irish descent. She was raised as a catholic, just like her mother, and attended Fitzhugh Lee Elementary School, Griffin Middle School, Campbell High School. She then moved onto Georgia State University to study journalism; however, she did not graduate from there.
As a child, Roberts wanted to grow up to be a veterinarian, but she changed her mind later on. Instead of graduating from college, she went to New York and signed up with Click Modelling Agency to work as a model and took acting classes to pursue her dreams of becoming an actress.
Julia Roberts personal life
The high-paid actress has been known to have romantic relationships with other famous celebrities that she has worked with as well, including Liam Neeson, Matthew Perry, Dylan Mc Dermott, George Clooney, etc. She was engaged to Kiefer Sutherland for a while and even had planned and fixed a date for their wedding; however, they broke off the engagement just three days before the main event.
In 1993, she met Lyle Lovett, a country singer, and songwriter whom she married after three weeks of dating, but it resulted in divorce after two years. For a good amount of years, Roberts dated the actor Benjamin Bratt; however, they eventually broke up as well.
Finally, the Hollywood star married the cinematographer Danny Moder in July 2022. The marriage has been going strong for 20 years now, and they have three beautiful children together named Hazel Moder, Henry Daniel Moder, and Phinnaeus Moder.
Religiously, Julia used to be catholic; however, in 2010, she gave an interview where she talked about her faith in Hinduism. She said she converted for spiritual satisfaction and admitted to being a devotee of Neem Karoli Baba.
Career
Julia Roberts's first big-screen debut was in the movie "Satisfaction" in which she worked with Liam Neeson and Justine Bateman. Her first successful movie was an independent rom-com, "Mystic Pizza," where she played the role of an American-Portuguese waitress. However, she gained worldwide recognition after being featured in the movie "Pretty Woman" alongside Richard Gere in 1990. At that time, Pretty woman had the highest amount of ticket sales for a chick flick movie in the U.S. The red gown worn by Roberts in the film is regarded as one of the most renowned costumes in cinema history. Additionally, she received an Academy Award Nomination for best actress for the role she played.
She further proceeded to work in multiple movies, including, sleeping with the Enemy, Hook, Dying young. Despite receiving bad reviews for her 1991 films, sleeping with the Enemy grossed $175 million, Hook grossed $300.9 million, and Dying Young garnered $82.3 million worldwide.
The unsuccessful movies cause Julia to take a break from acting for two years. However, later on, she regained her success when she appeared in the popular movie, P.J Hogan's "My Best Friend's Wedding," along with other famous celebrities Cameron Diaz, Rupert Everett, and Dermot Mulroney.
The two other successful movies Julia Roberts was a part of include "Notting Hill" in which she plays as a famous actress falling in love with a book owner. The second is "Runaway Bride," where she was portrayed as a woman who fled the altar every time she was supposed to tie the knot. Other movies that were famous and included her were "Erin Brockovich," for which she was paid $20 million becoming the first actress whose salary was that high, "Ocean's Eleven," "Stepmom," "Valentine's Day," "Eat, Pray, Love" and much more.
She also appeared in one of the most loved shows, "F.R.I.E.N.D.S." and used to be the brand ambassador for Lancome. She has also been a part of Givenchy's spring/summer campaign.
Awards and achievements
For Academy awards, Roberts was nominated four times, out of which she won once for her portrayal as Erin Brockovich. Furthermore, she won the Golden Globe Awards three times and the Critics' Choice Awards once. Roberts was nominated for two Primetime Emmy Awards: one for Outstanding Guest Actress in a Drama Series for her appearance on Law & Order, and another for Outstanding Supporting Actress in a Limited Series or Television Movie for her role in The Normal Heart.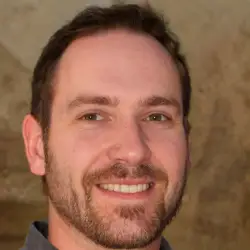 Latest posts by Micheal Renner
(see all)
Evin Ahmad Net Worth, Height, Bio, Birthday, Wiki

- August 31, 2023

Lynne Austin Net Worth, Height, Bio, Birthday, Wiki

- September 10, 2022

Stephen Burrows Net Worth, Height, Bio, Birthday, Wiki

- September 10, 2022