If you were a fan of The Cosby Show, then you certainly noticed a young talented actress Keshia Knight Pulliam, better known as Rudy Huxtable, a young girl whose character she played for almost eight years. Today, this American actress is all grown up, and we bring you everything you should know about Keshia Knight Pulliam net worth, salary, cars, personal life, and other details from her biography, so stay tuned.
TV Actress Keshia Knight Pulliam – Biography and Early Career Days
American actress Keshia Knight Pulliam became famous for her childhood role, so she was basically growing up in front of the cameras. She comes from a big family and has three brothers: James Knight Pulliam II, Mshon Knight Pulliam, and Juwan Pulliam. Her father, James Knight Pulliam, Sr. is her manager. After The Cosby Show ended, she got into college and graduated from Spelman College, and was a member of the Delta Sigma Theta sorority.
A Star Was Born
When she was only 5 months old, her parents took her to the local talent agency, and only four months later, she scored her first gig and starred in an ad for Johnson & Johnson. When she was only 3, she appeared in Sesame Street and numerous commercials and TV shows. She was at the age of 9 when she got the role of the youngest child in The Cosby Show, one of the most popular TV shows of all time.
Quick Facts From TV Actress Keshia Knight Pulliam's Biography
Date of birth: April 9, 1979,
Place of birth: New Jersey, US.
Profession: American actress,
Husband: actor Brad James,
Children: daughter Ella Grace Hartwell.
TV Actor Keshia Knight Pulliam's Acting Career
We said that her acting career started when she was at a very young age, but the NBC sitcom The Cosby Show was a game-changer and definitely marked her career and brought her numerous award nominations. From 1984 to 1992, she played the character of Cliff and Clair Huxtable's youngest child, daughter Rudy. She appeared in a total of 177 episodes of the famous NBC sitcom. In 1986, she became the youngest actress ever to get nominated for a Primetime Emmy Award.
This Talented Actress Is a Star of Comedy Series
Comedy series seem to be her thing, and the popular NBC sitcom is not the only comedy in her bio. From 2007 to 2021, she starred in Tyler Perry's House of Payne and appeared in 56 episodes. The talented TV movie star also appeared in movies like Madea Goes to Jail, Death Toll, The Gospel, Beauty Shop, and more. For the role of Miranda in Tyler Perry's House of Payne, she received the NAACP Image Award in Outstanding Supporting Actress in a Comedy Series in 2009 and 2010.
Celebrity Big Brother Contestant
In 2018, this TV movie actor was a contestant in Celebrity Big Brother, but she didn't stick around that long. She asked to leave due to personal reasons and was the second person to leave the Celebrity Big Brother house. Speaking of reality shows, in 2002, she won the celebrity version of Fear Factor and was a contestant in Celebrity Mole 2: Yucatan.
What We Know About Personal Life of an Actor Keshia Knight Pulliam
Like every TV star, this TV actor likes to keep her personal life private, so we don't know much about her cars or how big her mansion is. But still, we know some things. In 2015 Keshia Knight Pulliam's boyfriend proposed to her on New Year's Eve, and they got married on the next day. However, the couple decided to divorce in summer 2016, even though she was pregnant with their daughter Ella Grace Hartwell at the time. In 2019 she started dating actor Brad James, who she is now married to.
TV Actor Keshia Knight Pulliam – Estimated Net Worth Revealed
Wonder what the estimated net worth of this TV actress is? Everyone does. Since her acting career started while she was still in diapers, Keshia Knight Pulliam net worth has been growing literally since day one. So what did the appearances in numerous TV shows bring her? They brought her an estimated net worth of stunning $14 million.
That's All We Got on Keshia Knight Pulliam
The talented actress is not only funny, but she's also a smart and outspoken woman. In 2011 she dared to comment on the fact that only white actors won the Golden Globe Awards that year and stood out for the equality of all men and women, regardless of their color or ethnicity. Although she was the youngest actress to get a Primetime Emmy nomination, she still didn't win that award, but it is not too late. If you too loved the character of Clair Huxtable's daughter, we suggest you play that show again and remind yourself of one of the best comedy series ever.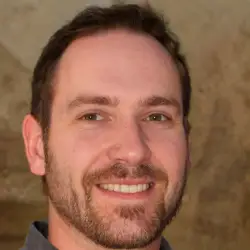 Latest posts by Micheal Renner
(see all)
Evin Ahmad Net Worth, Height, Bio, Birthday, Wiki

- August 31, 2023

Lynne Austin Net Worth, Height, Bio, Birthday, Wiki

- September 10, 2022

Stephen Burrows Net Worth, Height, Bio, Birthday, Wiki

- September 10, 2022