A young Canadian actor became famous after his role of Mike Wheeler in Stranger Things on Netflix and is now a rising star, so keep an eye on his acting career. We are sure there is more to come. Let's find out everything about Finn Wolfhard net worth, biography, and personal life.
Finn Wolfhard – Early Life
The young actor was born on December 23, 2002, in Vancouver, Canada, and comes from a family with mixed German, Jewish, and French origins. Finn went to a local Catholic school and has one older brother Nick Wolfhard, who is also an actor.
Finn Wolfhard – Quick Bio Facts
Full name: Finn Wolfhard,
Date of birth: December 23, 2002,
Age: 19,
Nationality: Canadian,
Occupation: actor, musician, voice actor,
Girlfriend: /,
Finn Wolfhard net worth: $4 million.
Young Actor With a Successful Acting Career
Surprisingly, the Canadian actor found his first acting job on Craigslist and got his first television role in The 100. After that, he also appeared in the television series Supernatural. But 2016 was his year. That's when he started acting in the Netflix series Stranger Things, for which he applied through a video. Together with the crew, he got the SAG Award for Outstanding Performance by an Ensemble in a Drama Series and Screen Actors Guild Award in 2017.
Besides that, he was a star of another Netflix hit series, an animated adventure called Carmen Sandiego. In 2017 he got his film debut in Stephen King's film adaptation of It and starred in the second part called It Chapter Two. As a voice actor, he was the voice of Pugsley Addams in the animated version of The Addams Family in 2019. The popular actor appeared in numerous TV shows, web series, drama series and even had a modeling debut in a campaign for Saint Laurent.
Finn Wolfhard As a Musician
The talented young actor is also a musician, that's one of his favorite things in the world. Finn was a guitarist and lead vocalist in the rock band Calpurnia, but currently, he performs with The Aubreys. Finn appeared in more than one music video of a Canadian punk band, PUP, and many others. On his YouTube channel, you can find his directing short film debut Night Shifts.
Finn Wolfhard Net Worth – How High Is the Net Worth of a Popular Actor?
Finn's acting career is definitely on the rise, and so is his net worth. Although we don't know how much he earns per episode of Stranger Things, it is not a surprise that his estimated net worth is already counted in millions. In his resume, he already has dozens of movie appearances and TV series and is a true celebrity in Canada and the US. According to stats, Finn Wolfhard's net worth is around $4 million, and it will keep going up.
That's All We Got on Net Worth and Biography of Finn Wolfhard
Considering he is still very young, we have no doubts Finn will star in many more TV series, shows and achieve some great stuff. If you have not watched a single episode of Stranger Things, go fix that mistake right now.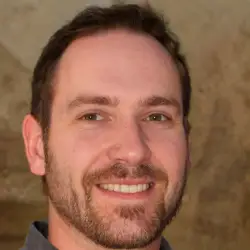 Latest posts by Micheal Renner
(see all)
Evin Ahmad Net Worth, Height, Bio, Birthday, Wiki

- August 31, 2023

Lynne Austin Net Worth, Height, Bio, Birthday, Wiki

- September 10, 2022

Stephen Burrows Net Worth, Height, Bio, Birthday, Wiki

- September 10, 2022