Pat McAfee is a former football player also known as an American sports analyst, podcaster, and professional wrestler, so there is a lot to talk about when it comes to Pat. We will begin with his biography, personal life, and football career details, but won't miss revealing the Pat McAfee net worth, so stay tuned.
Pat McAfee – Early Life
American football player Pat McAfee was born on May 2, 1987, in Pittsburgh, Pennsylvania. He went to Plum High School and played volleyball, football, and soccer. During his freshman year at college, he got 70 kickoffs and 20 touchbacks. During his senior college football season in 2008, he became the school record holder and was the finalist of the Ray Guy Award.
Pat McAfee – Quick Bio Facts
Full name: Patrick Justin McAfee,
Date of birth: May 2, 1987,
Pat McAfee's age: 34,
Occupation: former NFL player, sports analyst, businessman, professional wrestler,
Team: Indianapolis Colts,
Position: Football punter, kickoff specialist,
Wife: Samantha Ludy,
Pat McAfee net worth: $35 million.
Pat McAfee's Professional Career in Football and NFL Journey
For McAfee, it all started with Senior Bowl in Alabama in 2009. After that, in the 7th round of the 2009 NFL Draft, McAfee signed with Indianapolis Colts and helped the team get to Super Bowl XLIV. in 2014, he got to play his first Pro Bowl, and in 2015 he was named the First-Team All-Pro punter by Associated Press. After 8 impressive seasons, in 2017, Colts punter Pat McAfee decided to retire.
Pat McAfee as American Sports Analyst
After ending his pro football career, McAfee debuted as a sports analyst on Fox Sport in 2018. Next year, he became one of the ESPN employees and started working as a part-time sports analyst. The Pat McAfee Show started as a radio show but has now switched to his YouTube channel, so check that out.
Pat McAfee as a Professional Wrestler and Commentator
Along with his football career, McAfee was also a professional wrestler but is much more famous as a WWE commentator. In 2018 he started doing pre-show analyses and commenting on NXT TakeOver events, and in 2019 signed a deal with WWE.
Pat McAfee's Net Worth – How Much Is He Earning?
During 8 years with the Indianapolis Colts, McAfee's annual salary was $452K, and there was a significant signing bonus. According to Pat McAfee FanDuel contract details, he has income from exclusive deals, regular appearances, and promotions. Although his estimated net worth is counted in millions, it is hard to estimate how high Pat McAfee monthly earnings are. Allegedly the famous football punter has an estimated net worth of a whopping $35 million.
That's All We Got on Pat McAfee's Net Worth and Career Highlights
The former professional player is still very active in the world of football, although not anymore on the field, but through his social media platforms, mainly YouTube, where he posts all sorts of videos related to football. So, although his professional career has ended, he still has a passion for sport and wants to share it with the world.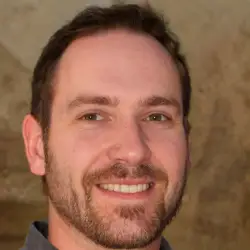 Latest posts by Micheal Renner
(see all)
Evin Ahmad Net Worth, Height, Bio, Birthday, Wiki

- August 31, 2023

Lynne Austin Net Worth, Height, Bio, Birthday, Wiki

- September 10, 2022

Stephen Burrows Net Worth, Height, Bio, Birthday, Wiki

- September 10, 2022