Do you know what is the worst film, probably ever filmed? Well, successful American actor Greg Sestero became famous after starring in the infamous film The Room in 2003, and since then, his career is on the rise. If you would like to find out more about this movie actor, we bring you everything about Greg Sestero net worth, biography, and more.
Greg Sestero – Early Life
If you follow Greg's work and career, you probably know a lot about his movie roles, but how much do you know about his current net worth or early life? This famous movie actor was born on July 15, 1978, in Walnut Creek and grew up in Danville, California. His earliest achievement that can be related to his later acting career as a famous movie actor is the fact that he wrote a sequel for the famous movie "Home Alone 2" at the age of 12.
He also worked as a model at a young age while he was in high school. As a successful model, he worked in fashion capitals such as Milan and Paris, walking down the runway wearing Gianfranco Ferre and Armani. Still, he returned to the US to pursue his acting career and eventually moved to Los Angeles. 
Quick Facts From Greg Sestero's Biography
Age: 42,
Date of birth: July 14, 1978,
Place of birth: Walnut Creek,
Nationality: American,
Education: Monte Vista High School,
Profession: Movie actor, model, writer, producer,
Greg Sestero's girlfriend: unknown,
Height: 1.87 m,
Weight: 71kg,
Twitter: 61k followers,
Facebook: 53, 897 followers,
Instagram: 48,3k followers,
Greg Sestero's net worth: around $700,000.
When Did Greg Sestero's Professional Acting Career Start?
Greg's acting career started back in the 90s with roles in television series such as Nash Bridges and movies like Patch Adams and Gattaca. In 1999 he got a lead role in a horror movie called Retro Puppet Master and appeared in one episode of The Days of Our Lives, one of the most popular television series.
The Infamous 2003 Cult Film – The Room
After several minor roles, Greg's career kick-off when he got the role of Mark in the 2003 cult film The Room. What's interesting is that Greg's best friend, Tommy Wiseau, was the co-star and producer. They met each other back in 1998 in an acting class, and Tommy promised Greg that if he ever raises enough funds to make a movie, he will invite Greg to co-star. 
Even though many described it as the worst movie ever, the production was so bad that it kinda became famous because of it. So due to a weird twist of faith, it became a cult classic film, shown in theaters across the US. Many refer to it as "The Citizen Kane of bad movies." So was The Room such a bad movie after all? Try watching it and see it for yourself.
Other Noteworthy Movie Roles
After The Room, also known as the worst movie ever, this successful movie actor appeared in several movies that certainly contributed to his current net worth. We recommend you watch the following:
Homeless in America (2004),
Alien Presence (2009),
The Disaster Artist (2017),
Best F(r)iends (2017),
Big Shark (2021).
Greg Sestero's Book – The Disaster Artist
This American actor is also a writer, which resulted in a book titled "The Disaster Artist" in which he revealed some details about the worst movie ever (aka The Room). Sestero's book is based on his experience of filming The Room and was released in 2013. The award-winning book even got its film adaptation which premiered in 2017. By turning a role in a bad movie into something so good, Greg Sestero net worth certainly increased. Dave Franco played Greg, and James Franco co-starred as Tommy and even won a Golden Globe for that role.
American Actor Greg Sestero's Net Worth Revealed
So how much could the estimated net worth of this successful movie actor be if he became famous after the worst film ever? According to sources, the current Greg Sestero net worth is around $700,000, which is not bad. His main income source is acting in TV series and movies, much like his colleague Tommy, which is why many often tend to compare their estimated net worth. Since Tommy Wiseau net worth went up after he starred in Samurai Cop 2 Deadly Vengeance.
What Do We Know About Actor Greg Sestero's Personal Life?
After revealing his current net worth, you probably assume we know much more about Greg. Well, as a person who is a public figure, he certainly manages well to keep his personal life as private as possible. We are sure many of you would like to know who Greg Sestero's girlfriend, but the truth is, we are not sure if this successful movie actor is dating someone at the moment. If you like to find out more about his personal life, we recommend you follow him on social media.
Greg Sestero, the Best Bad Movie Star 
Ok, so this famous movie actor has quite an interesting career path, but if starring in the worst film ever did not drop Greg Sestero's net worth and bury his career, nothing will. If you didn't come across this movie on Youtube, we recommend you read Sestero's book, follow him on social media, and maybe even dare to watch the 2003 cult film The Room. We shared everything we know about his early life, personal life, estimated net worth, acting career, and hopefully gave you an idea of what film to watch this weekend.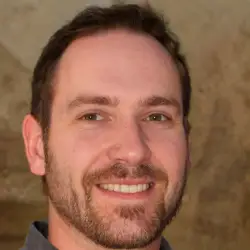 Latest posts by Micheal Renner
(see all)
Evin Ahmad Net Worth, Height, Bio, Birthday, Wiki

- August 31, 2023

Lynne Austin Net Worth, Height, Bio, Birthday, Wiki

- September 10, 2022

Stephen Burrows Net Worth, Height, Bio, Birthday, Wiki

- September 10, 2022