American professional wrestler and WWE star Shad Gaspard became famous as a part of the tag team duo Cryme Tyme. He was also an occasional actor and worked in game development. The WWE superstar died tragically in 2020, so today, we bring you everything we know about Shad Gaspard net worth, wife, and biography details.
Shad Gaspard – Early Life
The WWE star was born in Brooklyn on January 13, 1981, as one of six children. He started training boxing at the age of five, and his dad, Ben Gaspard, was his first coach. When he was eight, he started training judo, kickboxing, and jeet kune do. As a talented amateur boxer, he was very aggressive and won several tournaments.
At the age of 16, he was already fighting against much older fighters and started prizefighting for Hardbody Harrison on various MMA, boxing, and kickboxing competitions. He was so aggressive that his mother gave him the nickname the "Beast."
Shad Gaspard Biography Quick Facts:
Full name: Shad Chad Javier Romain Chittick Gaspard,
Date of birth: January 13, 1981,
Place of birth: Brooklyn,
Nationality: American,
Ethnicity: Haitian and Curaçaoan,
Profession: American professional wrestler,
Height: 6 ft 6 in (1.98m),
Weight: 295 lb (134kg),
Shad Gaspard's wife: Siliana Gaspard,
Children: one,
Shad Gaspard net worth: around $5 million,
Shad Gaspard death: May 17, 2020, Venice Beach, Los Angeles.
WWE Star Shad Gaspard and His Successful Wrestling Career Days
Gaspard appeared in the reality TV show Tough Enough 2 in 2002, but he was disqualified. Soon after, he got a chance to start a wrestling career as a professional wrestler since he was recruited by a WWE talent scout. In 2003 he had his OVW debut under the nickname "Da Beast" and joined Bolin Service Stable.
In 2006 together with The Neighborhoodie, he formed a tag duo Cryme Tyme, whose debut match was a complete success since they defeated the world tag team champion duo (The Spirit Squad). After 2007 this WWE superstar started wrestling solo, until 2010 when he was released from his contract with WWE.
The Noble Beast
One interesting fact from his life is that he actually prevented a robbery of a gas station in Coral Springs. Gaspard managed to take away the robber's gun and keep him restrained until police showed up.
Famous Wrestler and an Occasional Actor
Not every successful wrestler can say that he also was an occasional actor, but Shad Gaspard was. This popular wrestler appeared in these movies, which certainly contributed to Shad Gaspard's net worth:
Get Hard,
Petunia,
Officer Downe,
In the Cut,
The Last Sharknado: It's About Time,
The Haunted Hathaways.
Shad Gaspard's Net Worth
From a talented amateur boxer to a successful wrestler and kickboxer, Shad Gaspard's wrestling career was full of ups. Hence it is not a surprise that his estimated net worth is not so small. According to available sources, Shad Gaspard net worth goes around $5 million, and we can only imagine the numbers if the famous wrestler did not tragically die. Take, for example, the estimated net worth of a successful wrestler like John Cena or Trevor Murdoch. That is the estimated net worth we're talking about.
How Did the Popular Wrestler Die?
Unfortunately, WWE star Shad Gaspard died on May 17, 2020, in Venice Beach, Los Angeles. He was with his son in a group of swimmers when a strong rip current caught them at Marina del Rey in Venice Beach. According to a TMZ report, a lifeguard managed to save his son, but Shad disappeared in the waves. Shad Gaspard's wife wasn't there. Three days later, a body was spotted between lifeguard headquarters and the pier. Soon after, one famous wrestler after another started sharing condolence notes to the Shad Gaspard family on social media, mainly Twitter and Facebook.
Why Shad Gaspard Did Not Get the WWE Hall of Fame Award
Many thought that Gaspard would get the WWE Hall of Fame award after he tragically drowned while encouraging the lifeguard to save his son first, the award went to Titus. However, Titus was supposed to get it a year earlier for his contributions to Tampa, so it is left to see will Shad Gaspard enter the WWE Hall of Fame and receive the award on next occasion.
What We Know About Shad Gaspard Wife
The popular wrestler got married in 2009 to an athlete Siliana Gaspard, who is a bodybuilder. As husband and wife, they had a very peaceful marriage without drama or rumors. Siliana Gaspard gave birth to their son Aryeh in 2010.
Shad Gaspard's Wife – Athlete Siliana Gaspard
As an athlete Siliana Gaspard works as a certified trainer, fitness model, and her estimated net worth is not revealed yet.
That's All on American Professional Wrestler and WWE Superstar Shad Gaspard
This talented amateur boxer and kickboxer had a short yet successful wrestling career. Unfortunately, Shad Gaspard died at the age of 39. The highlight of his career remains the time he spends as a part of tag team duo Cryme Tyme and several movie and TV series appearances he made as an occasional actor. We shared with you everything we know about Shad Gaspard's net worth, biography facts, and career highlights, we hope you enjoyed this overview.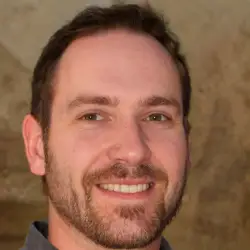 Latest posts by Micheal Renner
(see all)
Evin Ahmad Net Worth, Height, Bio, Birthday, Wiki

- August 31, 2023

Lynne Austin Net Worth, Height, Bio, Birthday, Wiki

- September 10, 2022

Stephen Burrows Net Worth, Height, Bio, Birthday, Wiki

- September 10, 2022