American rapper Yeezy, also known by his former stage name Young Yeezy, is one of the trap music pioneers and a member of a hip hop group United Streets Dopeboyz of America. Let's reveal more about his personal life, biography, music career, Jeezy net worth, and see how far he is from becoming the richest rapper out there.
Jeezy – Early Life 
Rapper Jeezy was born on September 28, 1977, in Columbia, South Carolina. After his parents separated as a child, he lived together with various family members in Atlanta. In 1994 he had to spend a few months in a boot camp for drug possession, and in 1998 he founded his label Corporate Thugz Entertainment (CTE World).
Jeezy – Quick Bio Facts
Full name: Jay Wayne Jenkins,
Date of birth: September 28, 1977,
Age: 44,
Occupation: rapper, songwriter, actor,
Jeezy net worth: $15 million.
How Jeezy's Music Career Began
The American rapper started his career in music back in 2001, when he released his debut studio album Thuggin' Under the Influence, under the name Lil J. In 2004 he joined the group Boyz n da Hood and released an album together that landed 5th on the Billboard 200 album chart. His popularity was on the rise, so several record labels were fighting to sign him, and in the end, rapper Young Jeezy opted for a record label called Def Jam Records.
Let's Get It: Thug Motivation 101 
Young Jeezy's label debut album Thug Motivation was a hit, it debuted as 2. on Billboard 200 list and eventually went platinum. Album's single Soul Survivor featuring Akon got 4th on the Billboard Hot 100 list, becoming Jeezy's best-ranked single on the charts. As an artist, Jeezy strived to remain true to his style, staying away from commercialism. Take a look at this video to get to know the king of hip hop music a bit better.
Young Jeezy Taking Over Billboard Charts
In 2006 Young Jeezy released his second studio album, The Inspiration, which was on top of Billboard 200 in the first week. With his third studio album, The Recession, released in 2008, he repeated the success by being at the top of Billboard 200 again. Leading single Put On featuring Kanye West ranked well on Billboard Hot 100, and the album got him a Grammy Award nomination. 
 In March 2010, he officially decided to end the Young Jeezy era by dropping the word Young, and so he became just Jeezy. The single Lose My Mind was the first one signed with Jeezy. In 2020 he released his tenth studio album, The Recession 2.
Young Jeezy Net Worth Revealed
In the music industry, there are many rappers with insane estimated net worth value, so how does Young Jeezy's net worth stand in comparison to the rest of the crew? Rap music is his main source of income, but Young Jeezy is also earning something from social media, different collabs and sponsorships. According to stats, Young Jeezy's net worth is around $15 million, not bad.
That's All We Got on Jeezy's Net Worth and Career
After a Grammy nomination, numerous albums, and hits, Jeezy is still going strong. He is making new music and keeping in touch with his fans through social media platforms, from Facebook and Twitter to his YouTube channel.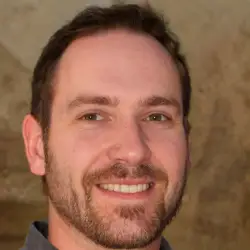 Latest posts by Micheal Renner
(see all)
Evin Ahmad Net Worth, Height, Bio, Birthday, Wiki

- August 31, 2023

Lynne Austin Net Worth, Height, Bio, Birthday, Wiki

- September 10, 2022

Stephen Burrows Net Worth, Height, Bio, Birthday, Wiki

- September 10, 2022