American rapper Tee Grizzley released his debut single on YouTube right after he got out of jail in 2016, and the rest was history. The song was a hit, and it marked the beginning of his music career. So stay tuned to find out how high is Tee Grizzley net worth and more controversial details from his personal life and bio.
Tee Grizzley – Early Life
The famous singer was born on March 23, 1994, in West Detroit, Michigan. Since his parents spent a lot of time in prison, he was basically raised by his grandmother in Joy Rd. & Southfield neighborhood. He started showing interest in rap music while he was in middle school and founded the band All Stars Ball Hard.
In 2011 his mom was convicted of 20 years in prison for drug trafficking, and the next year his dad was murdered. Tee Grizzley was the first member of his family to go to University but due to financial difficulties, he started robbing other students and attempted robbery of a jewelry store, so he got sentenced for criminal activities.
Tee Grizzley – Quick Bio Facts
Full name: Terry Sanchez Wallace Jr.,
Date of birth: March 23, 1994,
Age: 27,
Occupation: American rapper, songwriter,
Girlfriend: My'Eisha Agnew,
Children: Terry Wallace III,
Tee Grizzley net worth: $1.5 million.
From Jail to a Successful Music Career
The American rapper started thinking about rap music while in jail and wrote his entire debut album in prison. Once he got out, he posted his debut song First Day Out, on his YouTube channel. The music video quickly gained millions of views.
He signed a record deal with Atlantic Records and 300 Entertainment and started working on his music. His third single was featuring Lil Yachty, and things were looking good, so in 2017 he released his debut mixtape My Moment, which got nominated for Best Mixtape at the 2017 BET Hip Hop Award event. Take a look at the YouTube music video that made him famous.
Grizzley's Hit Singles Lead to a Debut Studio Album
After numerous collaborations with artists such as rapper Lil Durk with whom he has a joint mixtape, and Lil Yachty, it was about time that Tee Grizzley released his debut studio album, which was released in 2018 under the name Activated. In May 2021, his third studio album, Built for Whatever, was released.
Tee Grizzley's Net Worth – Just How Rich Is the Famous Rapper
The estimated net worth of celebrities usually counts in millions, and Tee Grizzley's net worth is not an exception. After numerous hit singles, collabs, studio albums, and social media earnings, his estimated net worth is currently around $1.5 million. Since he continues dropping one hit rap song after another, we do not doubt that Tee Grizzley wealth will be only bigger.
That's All We Got on Tee Grizzley's Net Worth
This American rapper from Detroit had an interesting start to his career, but since then, he's been on the rise. Armed robbery charges and prison days are long behind him, and he is not focused on his career, family, and making music.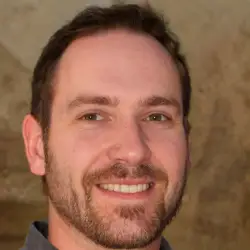 Latest posts by Micheal Renner
(see all)
Evin Ahmad Net Worth, Height, Bio, Birthday, Wiki

- August 31, 2023

Lynne Austin Net Worth, Height, Bio, Birthday, Wiki

- September 10, 2022

Stephen Burrows Net Worth, Height, Bio, Birthday, Wiki

- September 10, 2022