Liver King is one of the well-known American fitness influencers and bodybuilders. Currently, he has 3 million followers on TikTok and 1.6 million followers on Instagram. He gained popularity due to consuming an absurd amount of raw meat. But what else about him? Let's look at his net worth, height, bio, birthday, wiki, and more!
Liver King Quick Facts
Name: Brian Johnson
Age: 45
Nationality: American
Height: 5ft 7in
Relationship Status: Married
Spouse: Barbara Johnson (Liver Queen)
Net Worth: $1 million (estimated)
Instagram: @liverking – 1.6m followers
TikTok: @liverking – 3m followers
Youtube: Liver King – 137k subscribers
Liver King Net Worth: How Much Does He Earn?
Liver King's net worth is estimated to be around $1 million this 2022. He has earned a decent amount of money from his career as a supplement owner and a social media influencer. It's no surprise that Liver King has built up sizable net worth.
Who is Liver King? Biography and Early Beginnings
The real name of Liver King is Brian Johnson. As a young boy growing up in Texas, Brian was very different from the hulk he is now. His father's death when he was still a small child was one of the reasons behind his sad and weak childhood. Brian then moved to San Antonio and settled there with his mother. He experienced bullying and physical abuse in class frequently. In 2004, Brian began working in a pharmaceutical business and met his wife, Barbara Johnson. She is the liver queen that allowed him to partake in pricy outdoor activities.
Liver King's Career Highlights
Liver King is the President and CEO of Ancestral Supplements which began operations in 2014. In addition, he started his social media career in recent years by opening a Tik Tok account. His videos about fitness and lifestyle were mostly shared. He was also observed posting videos of the food he eats daily. Aside from his Tik Tok account, he now has a Youtube channel with more than 100,000 subscribers.
Liver King Diet
He consumes about a pound of raw liver daily, along with protein shakes and other body parts like bone marrow or fresh meat with egg yolks.
Liver King Before
As mentioned, Liver King experienced a lot of bullying when he was younger. When Brian was in the sixth grade, his classmate smacked him in the face while holding a loogie. Then, a few years later, when he arrived at school wearing brand-new shoes and feeling relaxed for a change, they were stolen from his locker during gym class, forcing him to walk home barefoot. When he started exercising, everything changed for him. Moreover, he had a different lifestyle before he met his wife. Today, his family has stopped consuming all processed foods. Instead, they focus on eating whole foods, especially liver and bone marrow.
Liver King's Height and Birthday
He was born on April 7, 1977. So, he is now a 45-year-old man who stands at 5 feet 7 inches tall. 
Interesting Facts About Liver King
He doesn't like salads.
He loves dogs and has two Dobermans.
He teamed up with Logan Paul on his impulsive podcast.
He is a certified blueprint health coach.
He has three children.
How Much Does the Liver King Weigh?
Liver King is about 190 pounds (86 kilograms).
What are Liver King's 9 Ancestral Tenets?
These are a set of principles that guide how our ancestors lived. These include sleep, eat, move, shield, connect, cold, sun, fight, and bond. Liver King believes these principles are essential for leading a happy and healthy life.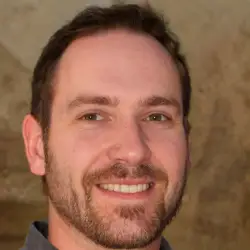 Latest posts by Micheal Renner
(see all)
Evin Ahmad Net Worth, Height, Bio, Birthday, Wiki

- August 31, 2023

Lynne Austin Net Worth, Height, Bio, Birthday, Wiki

- September 10, 2022

Stephen Burrows Net Worth, Height, Bio, Birthday, Wiki

- September 10, 2022