As an economist who became widely famous during the times of president Barack Obama, Peter Orszag is still very successful today, and his estimated net worth keeps growing. If you would like to know more about Peter Orszag net worth, wife, biography, and career during the Obama administration, then keep reading.
Peter Orszag – Early Life and Family
Successful economist, Peter Orszag, was born on December 16, 1968, in Boston, Massachusetts, United States of America, but spent his childhood in Lexington. He comes from a family of Jewish Hungarians. His grandparents emigrated to New York in 1903. His father, Steven Orszag, was a mathematician and a math professor at Yale University, and his mother Reba, was an owner of a research company. He has one brother called Jonathan.
Education
1987 – graduated with high honors from Philips Exeter University,
1991 – A.B. summa cum laude in Economics from Princeton University,
1992 – M.Sc in Economics from the London School of Economics,
1991-1992 – Marshall Scholar,
1997 – Ph.D. in Economics from the London School of Economics.
Quick Bio Facts
Full name: Peter Richard Orszag,
Place of birth: Boston, Massachusetts, United States,
Nationality: American,
Age: 52 years,
Occupation: American banker, economist,
Wife: Bianna Golodryga,
Son: Jake Spencer Orszag,
Daughter: Maia Isabel Orszag,
Salary: N/A,
Estimated net worth: $25 million.
How Did This American Banker Become so Successful?
This economist started his successful career back in the '90s by working as an assistant to the President for Economic Policy from 1997 to 1998 when Bill Clinton was the president, then as a lecturer in macroeconomics at the University of California, back in 1999. He also served as a Deputy Director of Economics Studies at the Brookings Institution. In 2007 he joined Congressional Budget Offices and became a director. As a senior economist, he founded his own consulting group called Sebago Associates, where he was CBO in 2007 and 2008.
Peter Orszag and the Obama Administration
Probably the highlight of Orszag's career as a famous economist was the time he spent working for President Barack Obama. In November 2008, Obama announced that Orszag is his nominee for the Office of Management and Budget. That put him in charge of tailoring the federal budget and monitoring the effects of federal programs as the 37th director of the OMB.
Besides that, one of his primary focuses during the Obama administration was health care reform, social security, and pensions. He came in the times when the economy was in a very bad position, and managed to prevent a further meltdown, and paved a path to a stable economy of the United States. Take a look at this YouTube video to hear its opinion on health care and other burning topics that are still relevant.
Peter Orszag as an Investment Banker
Although he was very successful, Orszag left the Obama administration in 2011. For a while, he was a Distinguished Visiting Fellow at the Council on Foreign Relations and in 2011, he joined Citi group, which was a multinational investment bank. At the same time, he was Vice Chairman of Corporate and Investment Banking and also Chairman of the Financial Strategy and Solutions Group. He stayed there for five years, but in the meanwhile, worked as a senior fellow with The Brookings Institution. Besides working as an investment banker, the famous economist was a multitasker, so he also wrote a column for Bloomberg Lp.
Vice Chairman of Investment Banking and Managing Director at Lazard
In May 2016, a famous economist joined Lazard to work as a Vice Chairman of Investment Banking and Managing Director. After that, he worked as a Head of North American M&A and Global Co Head of Healthcare until June 2019. He is responsible for the rise of Lazard, and therefore is currently its CEO.
What Do We Know About Peter Orszag's Personal Life?
American banker likes to keep his personal life very private, but we still managed to find out a few things. His first wife was Cameron Rachel Hamill, and together they have two children which they got before divorcing. In 2009 he dated Claire Milonas, a daughter of the famous shipping magnate Spiros Milonas. In 2010, he became a husband again, but this time he married Bianna Golodryga in New York. Together they have a son and daughter.
Who Is Bianna Golodryga
Bianna is a journalist, and while they were engaged, she was the co-anchor of the weekend edition of Good Morning America. She also worked as a producer and correspondent for CNBC. Later she switched to ABC, where she also worked as a correspondent. Probably the highlight of her career was in 2018, when she became a senior global affairs analyst at CNN. She and Orszag are the true power couple.
Peter Orszag Net Worth Revealed
The income of someone who worked for President Barack Obama, who is a successful investment banker, and is a CEO, must be sky-high. So how much could the estimated net worth be? Clearly, we are talking about millions here. Although we don't know his current salary, according to some sources, Peter Orszag net worth is currently around stunning $25 million. Considering his age, salary, and impressive career, that comes as no surprise.
That's All We Have on Peter Orszag
As you could see, Orszag hustled a lot to have such an impressive career, from a young boy from Massachusetts to being a famous economist and a CEO at important companies, increasing his annual income continuously. If you too want to have such an interesting CV and an inspiring career, we suggest you start working on it right about now.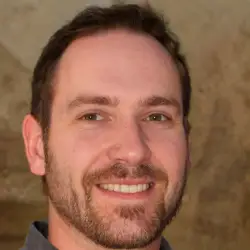 Latest posts by Micheal Renner
(see all)
Evin Ahmad Net Worth, Height, Bio, Birthday, Wiki

- August 31, 2023

Lynne Austin Net Worth, Height, Bio, Birthday, Wiki

- September 10, 2022

Stephen Burrows Net Worth, Height, Bio, Birthday, Wiki

- September 10, 2022