American rapper, songwriter, and CEO of record label CMG, Yo Gotti, started his music career back in the '90s, and he is still a popular rapper, but could he be the richest rapper? Today we bring you everything on Yo Gotti net worth, life story, family, and music career.
Early Life and Music Career Beginnings
American rapper Yo Gotti was born on May 18, 1981, in Memphis, Tennessee (other notorious rappers from Tennessee are Young Buck and Young Dolph). He grew up in a notorious neighborhood, Ridgecrest Apartments of Frayser, being exposed to crime and all sorts of negative influences for most of his early life. Unfortunately, his entire family was somewhat connected to the crime because that was the only way to earn a living. When he was only fourteen, his passion for rapping got more serious, and he joined a rap crew.
Quick Bio Facts:
Full name: Mario Sentell Giden Mims,
Stage name: Yo Gotti,
Age: 40,
Yo Gotti's height: 5′ 7″ (1.7 m),
Occupation: Professional rapper, record producer, singer, songwriter,
Marital status: dating Jammie Moses,
Kids: 6,
Estimated net worth: $6 million.
How Did Popular Rapper Yo Gotti Start His Career?
The popular rapper started rapping when he was 14, using the name Lil Yo and working together with DJ Sound and his team. In the period between 2000 and 2006, he released a series of albums:
From Da Dope Game 2 Da Rap Game (2000),
Self-Explanatory (2001),
Life (2003),
Back 2 da Basics (2006).
Yo Gotti – Live From the Kitchen
Despite releasing several albums over the years, this American rapper released his first solo studio album, Live From The Kitchen, in January 2012 after numerous delays. The first single from his debut album, 5 Star, was released in 2009 and went well on the US rap charts. The same year, he released another single, Women Lie, Men Lie, featuring famous rapper Lil Wayne. Live From the Kitchen debuted as 17th on the US Billboard 200 list, and 16,000 copies were sold within the first week in the US.
Needless to say that that was the moment when Yo Gotti's net worth escalated. However, the famous rapper thought that the sale of his debut album was low, so he left Polo Grounds Music and RCA Records. He continued working on his mixtape series called Cocaine Muzik and released its 7th version called Cocaine Muzik 7: The World Is Yours in October 2012.
The Art of Hustle – A Massive Success
Things started going better when in 2013, his record label CMG signed a deal with Epic Record. After that, he announced that his sixth studio album called I Am will come out soon. The first single, Act Right, debuted as 5th on the Bubbling Under Hot 100 Singles chart, and the second single, King Shit, also ranked well on the charts. He went on a promo tour from September till November 2013
2016 was a big year, and that is when he released an album called The Art of Hustle, which immediately took 4th place on the Billboard 200. The leading single Down in the DM was featuring Nicki Minaj and was 13th on the Billboard Hot 100. Next year he released a collab-mixtape with Mike Will Made It, and the lead single Rake It Up (featuring Nicki Minaj again) became his highest-charting single ever, being 8th on the Billboard Hot 100. We recommend you play the song now and continue reading.
Yo Gotti's Latest Album
In 2020, a professional rapper released his 10th album called Untrapped. That was his fourth consecutive top 10 debut on the Billboard 200. At the same time, that was his 4th and last album with Epic Record.
His Own Record Label CMG
Collective Music Group (CMG) used to be called Cocaine Muzik Group, and it was founded by Gotti, who is currently the CEO of CMG. His brother Brandon Mims works there as a director, so in a way, it is a family business. CMG's first official release was the I Am album back in 2013. The label signed several successful names such as Blac Youngsta, Moneybagg Yo, 42 Dug.
BET Hip Hop Award Nominations
Although he did not win many prizes, the professional rapper was nominated in several prominent BET hip hop award categories over the years, including:
2014 – Nominee for album of the year (I Am),
2017 – Nominee for best collabo, duo, or group ("Rake It Up" with Nicki Minaj),
2017 – Nominee for best mixtape (Gotti Made-It with Mike Will Made It).
Yo Gotti's Net Worth Revealed
Yo Gotti net worth is on the rise, but he is still not the richest rapper out there. According to numerous sources, Yo Gotti net worth is currently around $6 million, which is excellent, considering that the competition between rappers is tough. However, we assume that his estimated net worth will continue to rise in the upcoming years.
What Do We Know About Yo Gotti's Personal Life?
When it comes to personal life, Yo Gotti was married first to Lakeisha Mims, together they have one son and two daughters, and they divorced after only a few years of marriage. It turned out later that he had an affair with Jamie Moses and got another three children with her. According to some rumors, YouTube vlogger De'arra Taylor is one of them.
That's All We Got on Yo Gotti
Although he is often criticized for praising drugs in his rap songs, Yo Gotti is still very successful and has a massive fan base. We recommend you play some of its songs and come up with your own opinion. He might not be the richest rapper, but he certainly is the one to watch.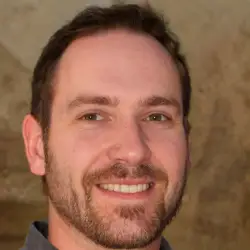 Latest posts by Micheal Renner
(see all)
Evin Ahmad Net Worth, Height, Bio, Birthday, Wiki

- August 31, 2023

Lynne Austin Net Worth, Height, Bio, Birthday, Wiki

- September 10, 2022

Stephen Burrows Net Worth, Height, Bio, Birthday, Wiki

- September 10, 2022