Memphis rapper Pooh Shiesty became widely famous in 2020 after successful collaborations with American rapper Gucci Mane and Lil Durk. Currently, he is signed to Gucci Mane's 1017 Records and Atlantic Records, so his estimated net worth is growing rapidly. Today we reveal everything about Pooh Shiesty net worth, height, age, real name, bio details, and the burning question, is he still in prison, so stay tuned.
Rapper Pooh Shiesty – Early Life
American rapper Pooh Shiesty was born on 8. November 1999, in Tennessee, and spent two years living in Pflugerville, Texas, before coming back to Memphis to try to finish high school. He was not really into schools and studying but showed interest in music, especially rap, while he was in elementary school. His dad, Mob Boss, is also an American rapper and founder of Mob Ties Record, so it is not a surprise his son decided to follow his footsteps. Unfortunately, Pooh Shiesty brother Tarrance Henderson passed away in February 2021 after losing the battle with cancer.
Quick Bio Facts
Full name: Lontrell Dennell Williams, Jr.
Date of birth: 8. November 1999,
Pooh Shiesty age: 21,
Height: 5 feet 10 inches (1.78 meters),
Weight: 165 lbs (75 kg),
Occupation: rapper and songwriter,
Pooh Shiesty nationality: American,
Pooh Shiesty girlfriend: N/A,
Pooh Shiesty net worth: $2 million.
How Pooh Shiesty's Music Career Started
The famous Memphis rapper released a debut single in 2019 called Hell Night, followed by several other singles such as Shiesty Summer, Choppa Talk, and Day One. All singles were accompanied by appropriate videos. In 2020, he continued releasing singles one after another, Main Slime, At It Again, then ABCGE, and managed to get noticed by American rapper Gucci Mane. Soon after, he signed for Mane's label, as well as for Atlantic Records.
Collab With Gucci Mane
Gucci Mane's 4th album, So Icy Summer, is a combo of singles and collaborations with the members of his label. Pooh Shiesty worked together with Mane on hits like Still Remember, which skyrocketed him. When it comes to music, Shiesty's idols are artists such as Lil Wayne, Chief Keef, and Kodak Black.
The Rise of Pooh Shiesty
In November 2020, Pooh released the song Back in Blood, featuring Lil Durk, which is his most-streamed song until today. In January 2021 he released the official music video, which currently has more than 176 million views on his official YouTube channel. Next month he published his debut mixtape Shiesty Season, which features collaborations with artists such as rapper Lil Durk, BIG30, Gucci Mane, Choppa Wop, and many others. We recommend you watch this music video and listen to the song that made him so famous.
Pooh Shiesty on Social Media
Like all other rappers, Shiesty has accounts on all major social media platforms and a faithful group of followers across those. His official YouTube channel has over 1 million subscribers, and his Instagram account has 3.4 million followers, but you can also find him on Twitter, under the username Slime Lil Dude, where he has "only" 292K followers. He's also present on another social media platform, Facebook, where his page has 232K likes.
Pooh Shiesty's Personal Life
Although many would like to know more about his dating life, it is unknown if Shiesty has a girlfriend at the moment. Although he was spotted a few times with different girls, it is unknown if any of them was his official girlfriend. Shiesty is not the type of person who likes to show his personal life on social media platforms like Instagram and strives to keep his dating life private. On the other hand, he did show the new house he bought for his mom Gladys Baines after his brother passed away and got huge respect on social media for that gesture.
Legal Issues
Although he is very young, the American rapper has already faced some legal issues. In October 2020, he got arrested under suspicion he was involved in a shooting in Florida. He was charged with armed robbery, aggravated battery, criminal theft, and aggravated assault. However, he was released on the same day he got arrested.
Controversial actions continued, and in June 2021, he got arrested again, this time for being involved in a shooting of a security guard in a Miami strip club. Based on the arrest warrant, someone stole something from Shiesty's pocket, and then things got out of control, and eventually, Shiesty shot the security guard in his leg. Shiesty is currently in prison and could face a sentence of 20 years. That could also be the end of his short music career.
Pooh Shiesty's Net Worth, Is It Going Up or Down?
Considering that the famous hip hop artist is in prison and could potentially stay there for years, it is questionable what is going to happen with his estimated net worth. At the moment, Pooh Shiesty's net worth is estimated to be around $2 million, but where it goes from there depends on the destiny of this young and troublesome Memphis rapper. Most of it currently comes from Pooh Shiesty's revenue from different ads.
Is This the End of Pooh Shiesty's Music Career?
Although his career was just starting, Pooh is facing some serious charges and could spend years in jail, which will do no good for his music career. However, he is still very young, so there's a chance he might be able to continue making hits. In the meanwhile, you can go to his YouTube channel and watch a music video or two.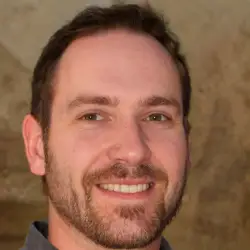 Latest posts by Micheal Renner
(see all)
Evin Ahmad Net Worth, Height, Bio, Birthday, Wiki

- August 31, 2023

Lynne Austin Net Worth, Height, Bio, Birthday, Wiki

- September 10, 2022

Stephen Burrows Net Worth, Height, Bio, Birthday, Wiki

- September 10, 2022