American conservative commentator, activist, and host, Candace Owens, became widely known for her pro Trump activism, even though she initially was not a Trump supporter. What makes her even more controversial is the fact that she, as a black woman, doesn't support the Black Lives Matter movement. In order to understand Candace's point of view, let us introduce you to her biography and eventually reveal Candace Owens net worth.
Candace Owens – Early Life
Candace was born on 29. April 1989, and she grew up in Stamford, Connecticut. Her parents divorced when she was 11 years old, and from then, her grandparents raised her. She went to Stamford High School and had to deal with racism from an early age. When she was 17, she received death threats from her classmates because she was a black American. The family sued the board for not protecting her basic human rights. Candace went to study journalism at the University of Rhode Island but dropped out. She started as an assistant at Vogue magazine, but in 2012 started working as an administrative assistant in a private company.
Quick Bio Details
Full name: Candace Amber Owens Farmer,
Date of birth: 29. April 1989,
Age: 32,
Nationality: American,
Ethnicity: African American,
Occupation: professional author and political commentator,
Marital status: married,
Candace Owens's husband: George Farmer,
Children: one son,
Candace Owens net worth: $1 million.
Early Beginnings and Anti Trump Propaganda
In 2015, Candace started working as the CEO of Degree180, a marketing agency for which she was writing a blog. In that blog, she promoted her anti-conservative attitude and criticism towards President Donald Trump. She was very bold in her statements, making her sudden conversation into a pro-Trump activist even more shocking.
How Candace Owens Changed Her Mind
Candace had an idea to start a website that would expose all cyberbullies by encouraging their victims to share screenshots as proof. However, this idea quickly turned against Candace. People thought that this would do more harm to the victims because they would have to step out and de-anonymize themselves. Some of Candace's loudest critics were conservatives involved in Gamergate.
However, when it seemed like there's no way out, Candace managed to turn things in her favor. Owens stated that those accusations about de-anonymizing victims come from Gamergate to make her look bad. All of a sudden, she was a conservative, but her website never saw the light of the day. From 2017 to 2019, she worked as a communications director of the conservative advocacy group Turning Point USA.
The Blexit Movement
In 2018, Candace officially registered to become a Republican. Soon after, she started the Blexit Movement, with the goal to encourage and empower minorities such as Latino or African American people to join Republicans.
The Candace Owens Show
In 2020 Candace joined The Daily Wire and got the opportunity to host her show. In 2021 her podcast Candace premiered, but besides that, her show can be watched on YouTube.
Candace started her own YouTube channel back in 2015 and occasionally posts videos, but she recently started hosting her own show on PragerU's YouTube channel, so we recommend you take a look at some of her videos and listen to her speeches.
Candace Owens and Social Media
Besides YouTube, candace is also present on other social media platforms such as Twitter, Facebook, and Instagram. She uses Twitter as a sort of a Patreon account to raise donations and has around 2.5 followers, but her biggest social media platform remains Instagram, where she has 3.3 million followers. On YouTube, she has around 770,000 subscribers, so she's not exactly a YouTube star, but she has managed to grow a small community.
Candace Owens's First Published Book as a Conservative Author
In 2020, Owens published her first book, Blackout: How Black America Can Make Its Second Escape from the Democrat Plantation, which significantly increased her estimated net worth. The conservative author managed to sell 290,000 copies during the first week, and it was named as a New York Times bestseller.
Personal Life and Family
After only three weeks of knowing each other in 2019, a businessman George Farmer and a former member of Turning Point UK proposed to Candace, and she said yes. The couple got married in August 2019 at the Trump Winery in Virginia. Together they have one son born in January 2021. Considering he is a successful businessman, George Farmer's net worth is much higher than Candace Owens's net worth, and according to some sources, it is currently $180 million.
Controversial Attitude
We mentioned a few things about her political personality, but there are a few more things to mention when it comes to her activism. Although she's against systemic racism, Candice Owens doesn't support the Black Lives Matter movement even though she is a black person and claims that George Soros is behind the protests after the murder of George Floyd. She is against abortion, Coronavirus vaccination, but she supports LGBT and same-sex marriage.
Candace Owens' Net Worth Revealed
Although the political activist has a successful career, her estimated net worth is not as high as that of her husband. Nevertheless, publishing a book, hosting shows, and holding speeches across the country, helped Candace increase her estimated net worth. According to available information, Candace Owens' net worth is currently around $1 million, but we think we have not seen it all from Candace, and she will certainly try some other business venture in the future and increase her estimated net worth.
That's All on Candace Owens Career and Net Worth
Although very young, Candace managed to put a spotlight on herself, and she plans to stay underneath it. With her bold and controversial statements, this political commentator attracts both the media and the public attention, and we're sure there will be more to hear from Candace in the future.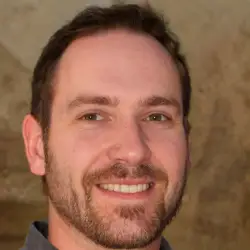 Latest posts by Micheal Renner
(see all)
Evin Ahmad Net Worth, Height, Bio, Birthday, Wiki

- August 31, 2023

Lynne Austin Net Worth, Height, Bio, Birthday, Wiki

- September 10, 2022

Stephen Burrows Net Worth, Height, Bio, Birthday, Wiki

- September 10, 2022