Rayner Teo has become of the youngest Celebrated Personality in recent times. He is a self-taught trader, influencer, blogger, and founder of TradingwithRayner. Rayner Teo even has a YouTube channel to share his expertise in trading and finances. He does extensive research on numerous enterprises and analyzes their marketing strategies. In addition, he educates beginners about the pros and cons of the trading world so that they can become successful traders in the future. People appreciate his work across the globe, especially in Singapore.
What Was Rayners Life Before Becoming Famous In Finance World?
Not enough information about his personal life and family background is available on social media. However, before becoming a well-known individual in the finance world, Rayner Teo led an everyday life in Singapore. Teo was born in Singapore, where he acquired most of his education. In Singapore, a guy must serve in the army for at least two years. In an interview, he admitted that serving in the military proved beneficial for him. The army service not only made him disciplined but helped him understand himself on a deeper level.
During 2008-2009 Singapore's stock market went through a massive financial crash. These events caught Rayner's attention and compelled him to study trading and the stock market. His interest in trade developed when he lost a competition in school.
What Made Rayner Teo A Trade Enthusiast?
Rayner learned about trading back in 2009 when he participated in a trading competition held in his school. Unfortunately, due to limited knowledge regarding this field, he wrecked his trading account in just two days. At the same time, most individuals would move on after losing a competition; however, it was a completely different case with Rayner. He took this loss as a challenge and studied trading independently.
His interest in trade continued to increase when he graduated from the University of London with First-Class Honours in Backing and Finance. After graduating in 2012, he applied for many trading jobs but was initially met with countless rejections and failures. However, he soon realized that an independent mode of working is far better than treading on a typical career pathway.
What Does He Do Today?
Rayner worked as a prop trader for about two years. Since it was challenging to balance work and personal life, he soon started trading independently. He initially started working on a small-scale budget but eventually, within four years, became profitable. Today, Rayner Teo does systemic trend trading, a common strategy among trend traders.
What Is Rayner Teo's Net Worth?
Although Rayner Teo has earned global recognition due to his outstanding work profile, surprisingly, he still admits not being a millionaire. Unlike typical business owners, he has not made the Forbes list of successful personalities and owns luxury cars. However, he has some serious things lined up for the future.
FAQ's
How Old Is Rayner Teo?
As per the multiple resources, it was found that the founder of TradingwithRayner is 29 years old.
Is Rayner Teo Married?
His relationship status is currently single. Unfortunately, no information about his personal life or family is available.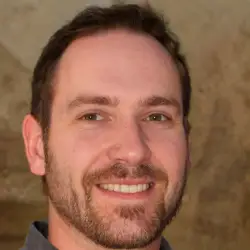 Latest posts by Micheal Renner
(see all)
Evin Ahmad Net Worth, Height, Bio, Birthday, Wiki

- August 31, 2023

Lynne Austin Net Worth, Height, Bio, Birthday, Wiki

- September 10, 2022

Stephen Burrows Net Worth, Height, Bio, Birthday, Wiki

- September 10, 2022