A controversial murder that occurred in the late 80s made this family drama known worldwide. The case of Menendez brothers Erik and Lyle, who were accused of killing their parents Jose and Mary 'Kitty' Menendez, gained a lot of attention and made everyone wonder what was Jose and Kitty Menendez net worth, and was that the reason their children killed them?
The Menendez Family
Jose Menendez was born in Cuba on May 6, 1944, and moved to the US when he was 16 years old. At Southern Illinois University, he met his future wife, Mary Louise 'Kitty' Menendez. In 1963 the couple got married and moved to NYC. The couple had two sons, Joseph Lyle and Erik, and in 1968 the family moved to Beverly Hills.
How Menendez Murders Occurred
On August 20. 1989, Kitty and Jose were sitting on a sofa in the living room of their lavish Beverly Hills mansion when their two sons, brothers Lyle and Erik, entered the room with weapons. Jose got one shot in the back of his head, while Kitty received numerous shots while trying to run away. Later, the older Menendez brother Lyle called the police to report that someone killed his parents.
How Menendez Brothers' Money Spending Habits Revealed the Truth
In the beginning, brothers were not suspected of the murder of their wealthy parents. However, once they started buying cars, watches, restaurants and moved out of their Beverly Hills home. Still, the police had no evidence. But Erik snapped under pressure and confessed everything to his psychologist, who then told everything to his mistress, and she went to the police.
How Did the Menendez Trial Become a Sensation
In 1993, Court TV decided to broadcast the Menendez trial, and that is when it became famous. Leslie Abramson was the brothers' defense attorney and claimed that the main motive was years of parents' abuse towards brothers, including sexual abuse, their father, Jose, was described as a pedophile, and mother Kitty as a drug addict. Still, brothers Lyle and Erik got convicted for first degree murder. They got a life sentence to serve in separate prisons without the option of parole.
In 2018, they got reunited and now serve their life sentence in the same prison. During their prison time, brothers got married quite a few times, younger brother and convicted murderer Erik Menendez married Tammi Ruth Saccoman in a prison waiting room, and there's even a two hour documentary about her called Mrs. Menendez. She has one daughter and visits Erik in prison regularly. On the other hand, Lyle got married twice, both times while in prison. Although the second trial was not broadcasted, there are still numerous interviews to watch and learn more about this family drama.
How High Was the Menendez Family Net Worth?
Although the defense attorney claims the main motive was the abuse, the police believe the brothers were after their wealthy parents' money. So, was the family's net worth worth it all? Did the brothers think they'll get away with their parents' murder and live a happy and lavish life? Allegedly, the net worth of Jose and Kitty was around $14 million, and the lifestyle their sons started having soon after their death turned them into the main suspects.
That's All We Got on the Infamous Menendez Family
If the case of Menendez brothers Lyle and Erik intrigued you, there are several documentaries and interviews to watch and learn more about their profile, background, and motives, if you're into this type of family drama and murder mystery.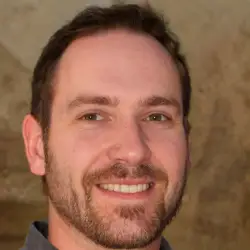 Latest posts by Micheal Renner
(see all)
Evin Ahmad Net Worth, Height, Bio, Birthday, Wiki

- August 31, 2023

Lynne Austin Net Worth, Height, Bio, Birthday, Wiki

- September 10, 2022

Stephen Burrows Net Worth, Height, Bio, Birthday, Wiki

- September 10, 2022