Salvatore Leggiero is an Italian businessman and real estate entrepreneur, known for being the owner as well as founder of LEGGIERO Real Estate S.p.A., a company operating both in Italy and abroad.
Who is Salvatore Leggiero?
Name: Salvatore
Surname: Leggiero
Date of birth: 21 June 1965
Age: 55 years old
Star sign: gemini
Profession: investor and sole shareholder of LEGGIERO Real Estate S.p.A.
Place of birth: Naples
Official Instagram profile @salvatore_leggiero
Official Twitter profile @sal_leggiero
Official YouTube profile Salvatore Leggiero
Biography
Salvatore Leggiero is an Italian businessman, famous for his work in real estate.
Born in Naples on 21 June 1965, he has developed since his adolescence a strong propensity for the commercial sector (in which he started working immediately after graduating).
Of those years in Naples, in the recent video "Who is Salvatore? My personal Experience in Real Estate" published on his YouTube channel in which he tells his story, he says: "I had so much love and passion for my people and for building beauty in the world around me. And this passion and creativity led me to a different path than my father (who was a school headmaster)"
The father would have wanted a different path for his son, more similar to his own. Despite family pressure, Salvatore Leggiero did not want to give up his dreams and creativity. He left home early to pursue his ideal of becoming an entrepreneur, ready to work night and day to realise it. At the beginning of the 1980s, when he had not yet completed his high school studies, he and some friends set up a popular radio station that still exists today: Radio Kiss Kiss. From his experience with Radio Kiss Kiss, Salvatore Leggiero learned a lot about entrepreneurship, thanks to his partners and by selling commercials on the radio.
As the years went by, he had the idea of moving to the north of Italy, leaving Naples and its culture behind. He first lived in Milan and then moved to Florence in 1986 for work.
Entrepreneur
Meeting many of the most influential CEOs of the time inspired Salvatore Leggiero to pursue his dream of becoming a successful entrepreneur. He bought the small public school San Faustino in Perugia to create UniversiTUA.
The aim of the company was to propose a new model of teaching. The method consisted of preparing students to pass university exams, with the help of tutors who could follow them through their studies. The company expanded to about seventy locations. In 1999 Salvatore Leggiero sold UniversiTUA to its biggest competitor: CEPU. After the sale he projected himself into other successes.
Later, he created ANSWERS, which extended call centre and data management work for large banks and telecommunications companies. Seven years later he sold the company to a competitor for another million.
After having contributed to the success of several other start-ups and having tried his hand at various jobs, he finally entered the real estate sector with LEGGIERO Real Estate S.p.A. which soon became his core business.
Having no previous experience, banks and lenders were not sure that Salvatore Leggiero would succeed with his new idea. His main objective has always been to work on unused historical buildings in Italy, restoring the beauty of these places and giving these properties a new lease of life.
With his real estate investment companies, he currently operates in major cities including Dubai, Milan, London and Miami.
Florence
Florentine architecture and art were an inspiration to Salvatore Leggiero for many of his business ideas, including what one day became his main business: real estate. In Florence, he juggled several jobs. He went from selling advertising in RCS-Pubblicità newspapers and local magazines, to working for commercial TV for Publitalia '80 and also starting various start-ups and projects (to mention HRD Corporate s.r.l., Garage 62 and La Corte s.r.l.). It was at that time that he decided he wanted to one day become the founder and CEO of his own real estate group.
In 2009 he started investing, together with some financiers, in buildings located in the centre of Florence, including: Via della Pergola, Palazzo Remedi, Corso Tintori, Borgo Pinti, Via della Chiesa, Via Ricasoli, Via dei Cerretani and Palazzo del Re, in Oltrarno and Via Calimala, as well as buying historic hotels (theHotel Majestic, for which he also issued a competition for its renovation with the participation of prestigious architects from all over the world), carrying out strip out operations on them.
London
From 20015 until 2020 Salvatore Leggiero lived in London, opening a new office there and expanding LEGGIERO Real Estate outside Italy.
The aim of the London unit was to present "value add" and "opportunistic" investment projects to investment funds and family offices, who could then co-participate with LEGGIERO in the initiatives, always keeping the principle of respecting the clients' interests and trying to enhance the value of the real estate assets.
Dubai
During a holiday, Salvatore Leggiero was so fascinated by Dubai that he decided to move there together with his company and make it the centre of the new phase of his real estate business. The choice was clear given Dubai's great potential, its continuous evolution and high growth rate
Currently in Dubai, Salvatore Leggiero is a real estate investor and mentor. His job is to select the best investment opportunities, both for off-plan projects under construction and for existing properties.
He continues to form clubdeals to co-invest in the projects of the most reliable developers, contribute in terms of layout and design, monitor their evolution, and act as a sales accelerator. Through the various interviews he has given on the various web channels, including the interview on Andrea D'Agostini and Daniele Viganò 's channel "DUBAI: the city of the future", he explains how the Arab Emirates encourage and incentivise development also through clear rules and a tax policy that incentivises investors and allows high returns from rents
Dubai will in fact be in the world spotlight from October 2021 and in 2022, thanks to the Expo stage, a place where minds can meet and plan.
Curiosity
He worked for a number of radio stations, promoting their success (including Radio Kiss Kiss and Radio Spazio Uno);
He was an adjunct professor of "Media Planning & Buying" at the Art & Business School in Florence;
During his studies he worked as an electrician's assistant and an encyclopaedia salesman;
In 2002, while he was in Lampedusa, he wrote his first book: "The customer is always right" about the organisation of the company and the customer-centrism model;
He has a private collection of works of art, some of which are by emerging artists. By purchasing these works he encourages their work;
On 9 November 2018, he was featured at the event where the new work of sculptor and painter Daniel Buren was presented at Palazzo De Angelis;
He uses sustainable products, environmentally friendly technologies and products in his renovation works;
A lover of music as well as art in general, for many years he was President of the Florentine Chamber Orchestra, conducted by Maestro Giuseppe Lanzetta.
He is extremely economical with his business expenses.
He has been obsessed with the environment and respect for animals since long before it was fashionable.
He has always tried to bring beauty to the neighbourhood where he works.
He has made more than one acquisition without money. He once bought a whole building in Via della Pergiola in Florence for 10,000 euros and managed to sell it before he bought it.
Healso managed to maintain good relations with the people and families he had to 'evict' from the properties he bought, often taking care of finding them better accommodation.
He is colourless (motoring, footballing…) and does not belong to any clubs by choice, ever since.
He isobsessed with quality: he went to Japan to Mitsubishi to check the design process of the air-conditioning systems he was buying.
He sees business everywhere, Real Estate is only his greatest passion but he has professional curiosity for all kinds of sectors.
He could change his life every 2 weeks. Meaning home/nation/work etc.
Miami is a city under target for his next challenges.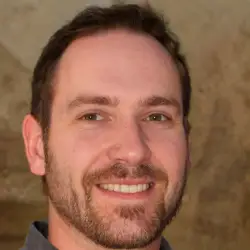 Latest posts by Micheal Renner
(see all)
Evin Ahmad Net Worth, Height, Bio, Birthday, Wiki

- August 31, 2023

Lynne Austin Net Worth, Height, Bio, Birthday, Wiki

- September 10, 2022

Stephen Burrows Net Worth, Height, Bio, Birthday, Wiki

- September 10, 2022