Tobias Forge is a Sweden singer-songwriter renowned under the stage names "Papa Emeritus" and "Cardinal Copia" in the rock band Ghost. Forge is both the masked leader and the heavy metal group's vocalist, which was known for their theatrics.
Before starting Ghost in 2006, Tobias was also in several popular rock bands like the Magna Carta Cartel, Subvision, Repugnant, and Crashdiet under different pseudonyms.
Tobias Forge – Net Worth
In 2017, Tobias Forge ranked as the 8th top earner in Stockholm for less than forty years of age.
However, as of 2020, the Swedish singer-songwriter has an estimated net worth of 4 million dollars.
Prequelle topped the Billboard charts in 2018, and Tobias has performed in major music awards and concerns. His performances outside of his band also significantly increased his net worth.
Apart from that, Tobias Forge also received an estimated amount of 1.3 million Swedish Kronor as a legal fee from his former band members who sued him.
Early Biography
Tobias Jens Forge was born on March 3, 1981, in Linköping, Sweden.
The Swedish musician's early life had not been easy. His stepmother was particularly stern with him. She was a devout Christian, and she was one of the first personalities in young Forge's life that made him renounce the faith.
As a teenager, young Tobias would sneak to music concerts and festivals around their place with his older brother, Sebastian, thirteen years older than him.
On March 12, 2010, Sebastian Forge died from heart disease. He was the one who first introduced Tobias to the art of cinema and music.
Sebastian died on the same day that the Ghost first premiered their first songs online. In an interview, Forge said that his whole life had changed that night.
Wife
Tobias Forge is married to Boel Forge. He is also the father of twin children (a girl and boy). The musician is very happy and content with his family in Stockholm, Sweden.
Boel Forge has been a big inspiration to Tobias's pursuit of his musical dreams. As a matter of fact, she was the one who pushed the musician to go full-time with Ghost.
In an interview, Tobias said:
"It was actually my wife who told me, early, 'F**k that job, just try doing Ghost. She's the one to be credited for that one, she's the one who dared me to think the unthinkable: 'Quit your day job and become a musician.'
Height
The thirty-nine-year-old musician stands 1.72m tall and weighs 78kg.
Career
Tobias Forge was already establishing his musical career pre-Ghost. He was in several Stockhold-based rock bands such as Repugnant and Crashdïet He also used other pseudonyms like "Leviathan" and "Mary Goore."
Since he was a kid, Tobias Forge had always seen himself as a guitarist. Ghost was Forge's sixth band, and he became its vocalist by default. When he was still starting his musical journey, he was already in his late twenties with infant twins. It was not smooth sailing.
He then posted a Ghost demo on MySpace. Their page was elementary and straight-forward, and it only draws people that are really into heavy dark rock. After two days, record labels all around the world were contacting them. Ghost went from nothing into … a new band to look out for.
"Papa Emeritus" of Ghost
Since 2006, Tobias Forge had been the writer and lead vocalist of Ghost under the pseudonym "Papa Emeritus" and "Cardinal Copia." He also plays other instruments.
Until the lawsuits, Ghost was among the most mysterious heavy rock bands of Sweden. Including Tobias Forge, the band members were all masked and unknown. The rock band was known for its elaborate concepts, theatrics, and backstories. The musicians' fronts were Satanic priest-like forms, and they were backed with anonymous cardinals in the back called the "Nameless Ghouls."
There are four frontmen of Ghost that were revealed consecutively as the band released albums. In their debut album, Opus Eponymous, Papa Emeritus emerged as the vocalist. In 2012, he was then replaced by Papa Emeritus II for the  Infestissumam cycle; After three years, Papa Emeritus III was revealed for the Meloria Run. In 2017, the narrative further unfolds as Papa Nihil ousted Papa Emeritus III. Papa Nihil, also known as Papa Emeritus 0, was the father of all other Papas. Presently, an apprentice priest called the "Cardinal Copia" was named the Ghost leader for the band's fourth studio album called Prequelle.
Nameless Ghouls VS. Tobias Forge
In 2017, Ghost's anonymity met its end as four former Nameless Ghouls filed a lawsuit against the leader of the band Tobias Forge. The former guitarist Simon Söderberg outed the other three Nameless Ghouls in a Facebook post.
According to Söderberg's Facebook post, the four Nameless Ghouls are:
Simon Söderberg (guitars, "Alpha," member since 2010); Mauro Rubino (keyboards, "Air," member since 2011); Henrik Palm (guitar, "Ether," member since 2015); and Martin Hjertstedt (drums, "Earth," member since 2014)
These former band members sued Forge for unpaid compensation totaling 22,000 US dollars. They claimed that only the vocalist had a say in everything about business matters.
This lawsuit forced Forge to come out of his occult mystery and confirm the long-term rumors that associates him with the masked vocalist of Ghost.
In an interview, he expressed no regret for his "unmasking":
"In hindsight, I think the reveal didn't really damage the band as negatively as the intention behind it [the lawsuit]"
In October 2018, Forge's appeal was finally granted. However, this ruling was deemed impartial as both the judge and Tobias Forge were known to be members of the Swedish Order of Freemasons. In February 2019, the appeal was eventually denied. According to Ulitmate Guitar, another appeal was filed.
Andreas Lawen, Fotandi, CC BY-SA 4.0 https://creativecommons.org/licenses/by-sa/4.0, via Wikimedia Commons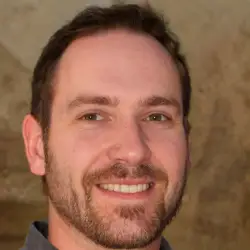 Latest posts by Micheal Renner
(see all)
Evin Ahmad Net Worth, Height, Bio, Birthday, Wiki

- August 31, 2023

Lynne Austin Net Worth, Height, Bio, Birthday, Wiki

- September 10, 2022

Stephen Burrows Net Worth, Height, Bio, Birthday, Wiki

- September 10, 2022