About Angel Love: Angel Love Davis is an American actress from the reality TV show Basketball Wives LA. Angel Love has also worked as an ER nurse, designed a line of clothing for nurses, and appeared in several music videos.
This article will cover details about Angel love including Angel Love net worth, her appearance on a reality television series, birthplace, and more.
Angel Love Net Worth
What is Angel Love's net worth? Angel Love Davis gained her wealth in multiple ways. She worked as an emergency room nurse, appeared in music videos, and appeared in the popular reality show Basketball Wives LA, and selling uniforms for nurses. Besides her career income, DeJuan Blair pays Love child support.
In total, Angel Love's estimated net worth is $2 million.
Biography
Angel was born in New Orleans, Louisiana, USA on November 14th, 1986.
Angel grew up in New Orleans with her mother Wanda Tillman and four sisters. Angel was the second oldest child.
Angel earned three college degrees and became a registered nurse. She went to LSU where she studied nursing, biology. and theater. After graduation, she became a registered nurse while working in film and television.
Love has also worked as a cover model and appeared in several music videos allegedly as a video vixen, by celebrities like Kanye West, Robin Thicke, and Rick Ross. Love is a social media sensation with over 960,000 followers on Instagram.
Basketball Wives LA
Angel Love is a reality TV star. She gained her fame on Basketball Wives LA, a show about the lives of women who have relationships with the biggest basketball players in America. Basketball Wives LA premiered on August 29th, 2011. Love appeared with other wives like Jackie Christie. Her friend Angel Brinks, who also appeared in Basketball Wives LA, brought her on the show. Angel joined the show in Season 5.
Her grandmother passed away in 2016 while she was still involved with the show. Love announced her grandmother's death on Instagram, asking people to keep her family in their prayers saying, "God says he won't put more on you than you can bear. But this is just so heavy."
Life Angels Clothing Line
In 2014 she founded Life Angels, a company focused on creating more comfortable and attractive medical apparel, based on her own experience working as an ER nurse.
Husband
Angel Love was married to Steven Williams before appearing on Basketball Wives LA. However, in 2011 he allegedly committed suicide, although the reason why is unsure.
During her time on Basketball Wives La, Love was dating DeJuan Blair. Blair is the father of her first child, however, they separated in 2015.
Angel Love is currently not married and a single mom. She keeps her dating live mostly secret from the public eye.
Daughter
Angel Love has a daughter with DeJuan Blair named Heaven Love. Heaven was born on August 8th, 2014. Love was dating Blair until 2015 when she revealed on Instagram that the couple had split.
Son
Angel Love also has a son named Savior Amar, who was born on May 23rd, 2020. Love has not revealed the father for Savior Amar. She had a difficult delivery as Savior came three months early. However, she is now home with her son Savior and her daughter Heaven.
Angel Love FAQ
Birth Place: New Orleans
College degrees: Attended LSU, earned three college degrees and became a nurse
Famous for: Davis is a Reality television personality
Career: Became a registered nurse and worked in an emergency room, reality television personality who appeared on Basketball Wives LA
Net worth Love: Her estimated net worth is $2 million
Children: Savior Amar and Heaven Love
Angel Love Height: 5 feet 8 inches
Instagram: 960, 000 Followers on Instagram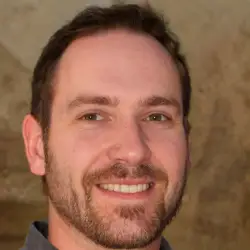 Latest posts by Micheal Renner
(see all)
Evin Ahmad Net Worth, Height, Bio, Birthday, Wiki

- August 31, 2023

Lynne Austin Net Worth, Height, Bio, Birthday, Wiki

- September 10, 2022

Stephen Burrows Net Worth, Height, Bio, Birthday, Wiki

- September 10, 2022