Amy Porterfield is an online marketing expert, social media specialist, writer and content creator.
Amy is also an author and creator of various online courses for topics on how to create an online business or how to grow as online entrepreneurs.
Amy Porterfield touches on how to effectively grow your following and email list by creating online media marketing strategies.
People from around the globe listen to the Amy Porterfield podcast called Online Marketing Made Easy to get a view into the mind of this marketing guru.
AMY PORTERFIELD NET WORTH
Over the course of her career, Amy has generated huge amounts of income.
Amy Porterfield's net worth is estimated to be $13 million dollars.
From the sales of her online courses, the income generated from her podcast and her services as one of the top marketing consultants in the industry, an estimated net worth of $13 million dollars still feels like an understatement of her true monetary net worth.
START SOMETHING GOOD
Amy Porterfield started her career in the corporate world creating marketing campaigns for companies like Harley Davidson. This eventually landed her a job working for Tony Robbins. Working alongside a juggernaut like Tony, Amy gained valuable experience in developing gripping content for public consumption. It was then that she decided to venture out of the corporate race to become her own boss. Her experience in the corporate world didn't seem quite enough when she first started her own business, often feeling that she was in over her head during projects. When her business started to grow, however, Amy realized that what she had been doing was wrong.
With the way Amy Porterfield was doing things, she become both her boss and her employee, often doing one on one consultations with clients. It was clear that this was not what she wanted. She often talks about missing her son's football game just to be running her business. This prompted a shift in her business model and strategy. She adjusted her business to make it both sustainable and scalable. Amy Porterfield went online. She began creating content and spreading her influence throughout the internet. She created online courses and published them through different mediums like the Amy Porterfield Digital Course Academy to reach people from all over the world. Her online course covers key topics in marketing, utilization of facebook ads and growing your following.
Conclusion
Amy Porterfield is a true marketing genius. Her countless years of experience working in the industry under very influential people has led her to create something very unique. She shares her knowledge and expertise through different mediums to reach entrepreneurs from around the world and help them understand key concepts when it comes to growing businesses through the use of proper marketing strategies. Amy Porterfield is a true example of how to adapt to a world where information is more accessible than ever. Her focus on acquiring the best possible reach of her influence gained her an insane amount of following and effectively creating a community of motivated entrepreneurs.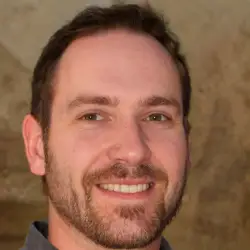 Latest posts by Micheal Renner
(see all)
Evin Ahmad Net Worth, Height, Bio, Birthday, Wiki

- August 31, 2023

Lynne Austin Net Worth, Height, Bio, Birthday, Wiki

- September 10, 2022

Stephen Burrows Net Worth, Height, Bio, Birthday, Wiki

- September 10, 2022