Have you always wanted to be the boss of your own company? Do you dream of displaying your enormous net worth in Forbes magazine? Keep on working and dreaming. Starting a business could really be difficult but if others can, you can do it too. Be inspired by Barbara Corcoran's journey to becoming one of the most successful people in America.
Barbara Corcoran is a real estate tycoon, business expert and consultant, investor, speaker, columnist, author, and television personality. She is the founder of the real estate firm The Corcoran Group and is popularly known to be one of the sharks in the ABC hit reality show Shark Tank with fellow investors Kevin Harrington, Kevin O'Leary, Daymond John and others. Her approximated net worth is 80 million dollars.
Barbara Corcoran Net Worth
Barbara has been reported to have a net worth $80 million. After selling Corcoran Group for 66 million dollars, her assets include multiple investments on different businesses, a $3.5 million 2,700 square-foot co-operated apartment building on Park Avenue, which was purchased in 2001, and a $10 million penthouse unit on Fifth Avenue which was bought in 2015.
If you aspire to reach this point in your life, make all your struggles an opportunity to succeed. You are also capable of turning 1000 dollars into 100 million or even billions of dollars. Like what Corcoran often says, "The best successes come on the heels of failure."
Barbara Corcoran's Beginnings
Barbara was born on March 10, 1949, in the town of Edgewater in New Jersey. Among the 10 children of an Irish Catholic Corcoran family, Barbara was the second child. Corcoran went to a Catholic elementary school in their area. In high school, she attended St. Cecilia High School in Englewood but she had to transfer to Leonia High School after failing in many of her subjects. She has been diagnosed to have dyslexia and was always been called stupid by everybody at school. Corcoran said she was encouraged to work harder to improve her skills because of the bullying she experienced. In 1971, she finished her collegiate studies at St. Thomas Aquinas College with an education degree.
Barbara Corcoran Career
After graduation, Corcoran became a teacher for only a year. Later, she took different jobs so by the time she was 23, she already had 20 jobs. Her career in renting out apartments in New York City was the start of her success. It was her boyfriend at that time, Ramone Simone, who persuaded her to enter the real estate industry. She liked this idea because she did not like working for other people so she quit her job as a waitress. Corcoran started by taking a job in the Giffuni Brothers' real estate company. Later on, she and her boyfriend co-founded The Corcoran-Simonè in 1973. Barabara was able to set up this real estate firm by loaning 1,000 dollars from her boyfriend and giving him equity stakes. She and her boyfriend separated after 7 years when he told her that he was going to marry her assistant. Ramone even told Barbara that she would never succeed without him. With this, she established her own firm.
Barbara Corcoran's The Corcoran Group
This company became one of the largest brokerage business in America. In 1981, Corcoran realized how powerful the media is in marketing so she started to publish The Corcoran Report. This is a journal showing trends in the New York City real-estate. After how many years of being on top of the real estate industry, Barbara sold Corcoran Group to NRT for 66 million dollars back in 2001.
Barbara Corcoran in Shark Tank
Shark Tank is a business reality show of the ABC network that features a panel of investors called "sharks," who decide whether to invest in entrepreneurs after their product presentations. Barbara Corcoran has been one of the sharks on the hit ABC show since its first season along with Kevin O'Leary, Daymond John, and Robert Herjavec. The shark tank cast who have been there for most of the seasons of the show aside from those mentioned are Mark Cuban and Lori Greiner.
Barbara Corcoran is estimated to have a net worth of 80 million dollars. The net worth of Mark Cuban, who is considered the richest shark on Shark Tank, is 4.2 billion dollars. He is followed by Kevin O'Leary who is worth 400 million dollars, Daymond John who has a net worth of 300 million dollars, Robert Herjavec who has a net worth of 200 million dollars, and Lori Greiner who has a net worth of 100 million dollars. Corcoran has the sixth biggest net worth among the panelists of Shark Tank.
Barbara Corcoran as an Author
In 2011, Corcoran published her book "Shark Tales: How I Turned $1,000 Into a Billion Dollar Business". It was a national bestseller that is all about her success story and her advice for those who are starting a business. In addition to this, she is a columnist in various finance journals.
Barbara Corcoran's Podcast and Other TV Appearances
Corcoran is also the host of her own podcast, "Business Unusual with Barbara Corcoran". It is an 8-minute talk show on how to succeed in business. Aside from being on Shark Tank, Corcoran also appeared in other television shows. Corcoran also participated in Season 5 of Dancing with the Stars in 2017. Barbara and her partner Keo, however, were the first ones to be eliminated from the show. Just in 2020, she appeared on season 6 of the show Grace and Frankie as herself. Barbara is also an endorser of numerous top-brands such as Aflac, Amazon, American Express, Canon, eCommission, Microsoft, OnDeck, Toyota, UPS, Wall Street Journal, and Zebit. Moreover, she is a well-known contributor to different network shows like Good Morning America.
As of today, Corcoran has invested in over 80 businesses in Shark Tank alone. She has also been invited to many speaking engagements. Barbara continuously makes motivational talks for those who want to start or do better in their businesses. For every speaking gig, she usually charges 70,000 dollars.
Barbara Corcoran Personal Life
Barbara Corcoran married Bill Higgins, a retired Navy Captain and a former FBI agent, in 1988. They have two children together. The first one is a son named Tom who was conceived through in vitro fertilization by using the egg of Barbara's sister. They also have an adopted daughter, Kate. Corcoran is now living in Manhattan. On her 70th birthday in 2019, she was on the news for holding a mock funeral. She is 5 feet, 5 inches tall.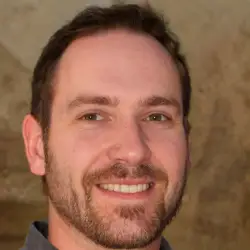 Latest posts by Micheal Renner
(see all)
Evin Ahmad Net Worth, Height, Bio, Birthday, Wiki

- August 31, 2023

Lynne Austin Net Worth, Height, Bio, Birthday, Wiki

- September 10, 2022

Stephen Burrows Net Worth, Height, Bio, Birthday, Wiki

- September 10, 2022