YouTube star and eSports player FaZe Censor probably never dreamed that his estimated net worth as a professional gamer will be counted in millions, but here it is. The gaming industry is big, and a professional gamer can earn someone's monthly salary in a day, so let's see how high FaZe Censor's net worth really is.
FaZe Censor – Early Life
The popular gamer was born on August 21, 1994, as Douglas Taylor Martin in Long Island, New York. He has one older sister Tina who is also a gamer and is known by the name Sister Censor. Douglas played football for his school team as a child, but since he was an introvert, he preferred spending days playing video games. His grandmother raised him.
FaZe Censor – Quick Biography Details
Full name: Douglas Taylor Martin,
Date of birth: August 21, 1994,
Age: 27,
Zodiac sign: Leo,
Height: 5′ 11″, 180 cm,
Weight: 155 lbs, 77 kg,
Occupation: eSports player, professional gamer,
Marital status: single,
FaZe Censor net worth: $6 million.
How FaZe Censor's Professional Gaming Career Started
Before he became a professional gamer, he was playing some Nintendo classic games, Super Mario, Pokemon, and other video games that brought him into the world of gaming at an early age. But when he switched on to play more complex video games such as Call of Duty, that is when he got attention.
He continued playing, and about the time when the video game Call of Duty: Black Ops was released, he decided to leave school and start his official Call of Duty career. After becoming the Call of Duty national champion two times, he became famous and started earning money from playing video games. In 2011, he also won the MLG National Championship in Providence.
Gaming Teams
As an eSports player, Douglas was a member of numerous professional gaming teams, from Quantic Nex-TT-reat, Thrust Nation, Team EnVyUs, Quantic LeveraGe, and Strictly Business. With Strictly Business, he took 4th place in the Call of Duty championship. After that he joined FaZe Black and quickly became the leading member. However, although it seemed that he is the most talented Call of Duty player, in 2015, things took a turn, and due to a drop in performance, he decided to leave his professional gaming career but promised he would be back. He was also a member of the famous FaZe clan but decided to leave them and join Call of Duty Clan New York.
FaZe Censor on YouTube
Although he is present on all social media platforms, from Twitter to Instagram, he is a real YouTube star with almost 2.5 million subscribers. Hence, he earns a decent salary from monetized views. It is estimated that his yearly income from YouTube is around $400,000. He opened his YouTube channel Censor and started filming in 2015 when he decided to take a break from gaming and quickly grow his channel. There he shares some snippets from his personal life, you can see how he is as a boyfriend, thoughts about the FaZe clan, video games, workout routines, house tours, pranks, and more. Check out this video in which he reveals his gaming setup.
FaZe Censor's Personal Life
On his YouTube channel and other social media platforms, Censor shares quite a lot about his personal life so the fans could track all his previous relationships. He was in a long-term relationship with fitness model Yanet Garcia who appeared in many of his videos, but in 2018 they decided to break up because Censor wanted to focus more on video games. Later, he had another girlfriend called Marilyn, who was also in many of his YouTube videos, but according to the latest news, as of May 2021, these two are no longer together, and Censor is currently single.
Censor as a Sponsored Athlete
Initially, G Fuel Energy sponsored Censor to become a fitness junkie and an athlete, and then other brands such as Gymshark and SCUFS joined the wagon so a lot of his income also comes from various sponsorships. He spends a lot of time at the gym, working out, but also films various how-to videos to share some tips and tricks for working out with his viewers.
FaZe Censor's Net Worth Revealed
So, how much can a YouTuber and a professional gamer earn these days? That's right, a lot. The gaming industry is on the rise, and it is not just about the salary. These eSports players attract numerous sponsors and have several contracts each, so their income is insane. The rumor is, FaZe Censor's net worth is around $6 million. Many wonder, is Faze Censor worth that much? He could easily be. When we combine all of his sponsorship deals, income from his merchandise sale, monetized views, and other things, it is no surprise his estimated net worth is as high.
That's All We Got on FaZe Censor's Net Worth and Biography Details
Although he is still very young, FaZe Censor managed to build a small fortune thanks to his passion for gaming, showing that nowadays, everything is possible. We are sure that as he continues with his YouTube and gaming career, his estimated net worth will become even higher. For more details about him, make sure to check out his YouTube channel. You'll find plenty of entertaining videos to watch and see for yourself why millions watch them.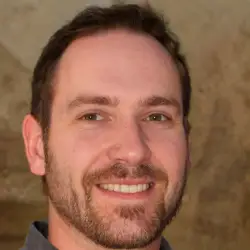 Latest posts by Micheal Renner
(see all)
Evin Ahmad Net Worth, Height, Bio, Birthday, Wiki

- August 31, 2023

Lynne Austin Net Worth, Height, Bio, Birthday, Wiki

- September 10, 2022

Stephen Burrows Net Worth, Height, Bio, Birthday, Wiki

- September 10, 2022