The famous YouTube star and gamer Richard Bengtson, better known as FaZe Banks, is the COO of gaming group FaZe Clan and a representative of a new generation of entrepreneurs who build their careers in the online world. Could he be the richest YouTube star? Let's find out, stay tuned because we will reveal everything about FaZe Banks net worth, relationship, and biography details.
American YouTuber FaZe Banks – Early Life
Famous YouTube star Richard Bengston was born on 18. October 1991, in Lawrence, Massachusetts. He spent most of his childhood in Lowell, where he graduated from high school, before relocating with his family to Florida. He started showing interest in gaming while he was in high school, and it turned out it was more than just a hobby for him.
Quick Bio Facts
Full name: Richard Bengston,
Nickname: Ricky,
Date of birth: 18. October 1991,
Age: 29,
Zodiac Sign: Libra,
Height: 6.1 feet,
Weight: 194 pounds,
Occupation: Gamer, YouTuber, Twitch streamer,
FaZe Banks girlfriend: (ex) Alissa Violet,
FaZe Banks' net worth: $13 million.
How FaZe Banks Became a Famous YouTube Star?
It is safe to say that this American YouTuber, like many others, had no clue about how big the gaming industry and YouTube can become. When he started his YouTube channel back in 2011, things were completely different, so it is safe to say that becoming the richest YouTuber with a big fat bank account was not in his plans. But with the rise of YouTube and other social media platforms, Faze Banks's net worth started going up.
FaZe uploaded his first video, The Single Greatest SoaRing In Style, which lasts only around 30 seconds, on 5. October 2011, today that video has around 183k views, which is not that impressive when we compare it to his latest videos. During those early days, he published mostly videos of him playing Call of Duty. His content was primarily focused on tips and trick shots, but later, he started experimenting more with challenges, pranks, and filming popular reaction videos.
Joining the SoaR Clan
The decision to join the SoaR Clan was beneficial for both FaZe Banks and SoaR Clan. He quickly gained the affection of SoaR fans, and due to his excellent performances, he built a good reputation, and in a way, it was the beginning of his gaming career. During the times with the SoaR clan, Banks opened a YouTube channel SoaR Banks, but later when he joined the FaZe Clan, he changed the name to FaZe Banks.
American Youtuber Becoming a FaZe Clan Member
In March 2013, he joined FaZe Clan, an esports organization, and in only two months, he got 45k subscribers, and by July, he managed to double the number, FaZe Banks was on the rise. Still, the road to one million subscribers took some time, and he reached that milestone in 2017. Other noteworthy clan members are FaZe Rug, FaZe Rain, FaZe Apex, and FaZe Adapt.
That is when he decided to change his content and focused more on vlogs, reaction videos, and challenges, gaming videos were no longer a priority. At the time, he was also a member of Clout Gang, which was also a YouTube group. Currently, he lives in FaZe house and works on scouting talents and expanding the base of FaZe Clan members.
What Do We Know About FaZe Banks Girlfriend and Personal Life?
Besides his gaming career, FaZe Banks is known for his relationship with Instagram star Alissa Violet. The couple started dating back in 2017, and they shared many moments from their relationship on social media, including YouTube, since his girlfriend Alissa also had her YouTube channel.
Banks was so madly in love that he gifted her an expensive car, but still, their relationship ended in 2019 after Alissa accused Banks of cheating. Besides that, there is not much more to tell about his personal life since he strives to keep it private. According to sources, he is currently dating Tyson Solomon.
FaZe Banks Net Worth Revealed – Is He the Richest Youtuber?
Nowadays, it is easy to become rich and famous if you're a gamer, so it is no wonder that the estimated net worth of YouTube stars is as high as those of actors, singers, and other celebrities. When it comes to FaZe Banks's net worth, it is currently around $13 million, but it is expected that his estimated net worth will continue to rise. It is worth mentioning that FaZe Banks net worth is higher than the net worth of other Clan members, for example, FaZe Rain net worth is "only" $2 million.
How Much Does He Earn Per Year?
Although he has several income sources and sponsorships that are keeping his estimated net worth high, around $350k comes to Bank's bank account every year, only from YouTube. Although he is present on other social media platforms such as Twitter and Instagram, only on YouTube, he has 5.28 million subscribers.
However, he has not uploaded a video for two years already. He stopped uploading in 2019 and is now focused on his podcast Moms Basement and, of course, growing the FaZe Clan. Take a look at his last video to get a bigger picture of all the drama that happened at the time and discover why he stopped filming.
That's All We Got On FaZe Banks Net Worth, Career, and Bio
As a YouTube personality and a gamer, FaZe Banks had a quite interesting career and is a good example of how everyone can achieve their dreams if they are passionate enough about it. Since being a YouTuber is a very popular occupation nowadays, we can only assume that there will be more people like Ricky Banks, with a net worth higher than his.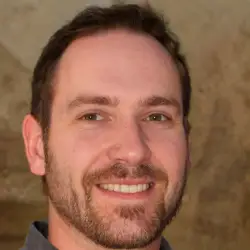 Latest posts by Micheal Renner
(see all)
Evin Ahmad Net Worth, Height, Bio, Birthday, Wiki

- August 31, 2023

Lynne Austin Net Worth, Height, Bio, Birthday, Wiki

- September 10, 2022

Stephen Burrows Net Worth, Height, Bio, Birthday, Wiki

- September 10, 2022