American football player and former NFL MVP, Cam Newton, has played football since his college days. He spent nine years playing as a quarterback for the Carolina Panthers and then moved to the New England Patriots. Due to a very successful football career, Cam Newton net worth is impressive, so stay tuned to find out more about Newton's net worth, NFL career, and personal life.
Cam Newton – Early Life and Family
American football quarterback Cameron Jerrell Newton was born on May 11, 1989, in Atlanta, Georgia. His parents, Jackie and Cecil Newton Sr have two more sons Cecil Jr and Caylin. It is safe to say that football runs in this family since his father, Cecil Newton Sr, played for Dallas Cowboys and Buffalo Bills. His younger brother Caylin was a quarterback at Howard University, and Cecil Jr played for Jacksonville Jaguars.
Cam also played basketball and baseball at a young age but started playing football while he was in Westlake High School. He was so good that several universities offered him scholarships. Still, he first chose the University of Florida and later transferred to Auburn, where he got his BA degree in sociology in 2015.
Quick Bio Facts
Full name: Cameron Jerrell Newton,
Date of birth: May 11, 1989,
Nationality: American,
Age: 32,
Occupation: American football player,
Cam Newton's height: 6 ft 5 in (1.96 m),
Estimated net worth: $75 million.
College Football Career Days
Newton started his college career in 2007 and spent the next season playing for Florida Gators as well. However, in 2008 he was suspended because he stole a laptop from a fellow student. Next year, in 2009, he transferred to Texas' Blinn College. He was ranked as no.1 high school or junior college quarterback on Rivals.com and started playing for Auburn Tigers in the following year.
College Career Highlights
After his first game with the Auburn Tiger, Newton was named SEC Offensive Player of the Week. Together with the team, he won SEC Championship and BCS National Championship Game, after which he announced he wouldn't spend his senior season in Auburn but declare for the NFL Draft. He joined the Carolina Panthers in 2011. However, during his last season in Auburn, he won the Heisman Trophy and was named NFL Offensive Rookie of the Year.
Quarterback Cam Newton and His NFL Career
After his first game as a Carolina Panther, Newton was chosen to play in the Pro Bowl next year, in January 2012. In the following months, the NFL player gained several noteworthy recognitions:
Pepsi NFL Rookie of the Year,
AP Offensive Rookie of the Year,
He was also named to the honorary PFWA All-Rookie Team.
In 2014 he was 24th on the list of NFL Top 100 Players, but the same year he had ankle ligament surgery and had to take a four months-long break. However, as soon as he got back, he earned a rib fracture after a rough hit. It seems that the year 2014 was not a lucky one after all because, in December, Newton was involved in a car accident and fractured his back.
Newton's NFL Career Continued, But Injuries Followed
The Carolina Panthers team won the NFC Championship in 2015 and made it to the Super Bowl. One day before the Super Bowl 50, NFL player Cam Newton was named NFL MVP. However, the Panthers lost against the Denver Broncos. Next year, he was #1 on the NFL Top 100 Players of 2016, but injuries continued to hinder his football career. From shoulder injuries to concussions and foot fractures.
After failing to find a trade, he was released from the Panthers in March 2020 and a few months later signed with a new team, the New England Patriots, which turned out to be a good call. The NFL player set several records, such as:
The most quarterback rushing touchdowns in NFL history,
The most passing yards by a quarterback in a debut game.
Cam Newton's Personal Life: Girlfriend, Children, House
The famous athlete dated many celebrities but never got officially married. He has seven children with two ex-girlfriends. His former girlfriend Kia Proctor already had one child, but together they have four children, Sovereign-Dior, Cashmere, Chosen, and Camidas. With his second girlfriend, La Reina Shaw, Newton has a son Caesar. La Reina also has a child from her previous relationship.
Although he is a biological father of five, Newton likes to say that he is a father of seven since being a father is much more than sharing the same DNA. He lived in an exclusive condo in Charlotte, sharing the building with celebrities like Michael Jordan, but decided to sell it after being cut loose. Take a look at this short documentary to find more about Cam Newton's family lifestyle.
Cam Newton Net Worth Revealed
While being the NFL offensive player, Cam Newton's salary was impressive, which helped him increase his estimated net worth in no time. According to some sources, Cam Newton's net worth is $75 million, which is not bad for an American football player with a career like that. Despite many injuries, Newton was earning more and more every season and managed to stay on top of the assignment every time.
That's All We Have on Cam Newton Net Worth and Football Career
Quarterback Cam Newton set many records and won prizes such as the Heisman Trophy, Maxwell Award, Bert Bell Award, and many others, so it is no wonder that Cam Newton's net worth is as high as it is. However, we strongly believe that his favorite awards are his seven children. At the time when his NFL career was marked by injuries, he started thinking about other sources of income, so he started a clothing line, MADE, and in 2019 he opened the Fellaship restaurant in Atlanta.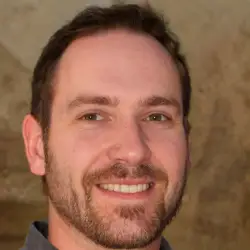 Latest posts by Micheal Renner
(see all)
Evin Ahmad Net Worth, Height, Bio, Birthday, Wiki

- August 31, 2023

Lynne Austin Net Worth, Height, Bio, Birthday, Wiki

- September 10, 2022

Stephen Burrows Net Worth, Height, Bio, Birthday, Wiki

- September 10, 2022