American football wide receiver Dey Bryant joined the National Football League in 2010 and is currently a free agent. During his NFL career, he played for some of the most successful teams, earning millions of dollars, so it is no surprise that his estimated net worth is impressive. Stay tuned as we will reveal everything about Dez Bryant net worth, salary contract, mansion, cars, and bio details.
Early Life of Dez Bryant
The famous American football player was born on Galveston Island in Texas on 4. November, 1988. His teenage mother, Angela Bryant, was only 15 years old when she gave birth. His early life was not easy. He had a troubled upbringing since his biological mother got arrested for dealing cocaine when he was only 8 years old. During the years he attended Lufkin High School, Bryant changed 8 homes. However, even then, he was into football and played for his high school team. In his senior year, he was a member of the All-State selection. American magazine Parade named him All-American in 2008, an honor given to the best college football players.
Dez Bryant – Quick Bio Facts
Full name: Desmond Demond Bryant,
Date of birth: 4. November, 1988,
Age: 32,
Dez Bryant's height: 6′ 2",
Weight: 100 lbs,
Occupation: American footballer,
Girlfriend: Ilyne Nash,
Children: Isabella Rose Bryant, Dez Bryant Jr., Zayne Bryant,
Dez Bryant net worth: $5 million
College Football Career
From 2007 to 2009, Brant went to Oklahoma State University and was a team member of the Oklahoma State Cowboys. After two very successful seasons, setting school records like the one for receiving most yards in a game by a freshman, in 2009, he violated an NCAA bylaw and couldn't continue with the season from October. He would probably win the Heisman Trophy and be the best wide receiver if he didn't get a suspension.
Professional NFL Career
Bryant entered the 2010 NFL Draft as probably the most dominant wide receiver out there, and in July, he signed a contract and became a Dallas Cowboy. In September, he had his NFL debut in a game against the WA Redskins, with 8 receptions for 56 yards, setting a record for most receptions in an NFL debut. In October, he achieved his first NFL touchdown on a pass from quarterback Tony Romo. After an outstanding rookie season, he got a spot in the NFL All-Rookie Team for the season of 2010.
Wide Receiver Dez Bryant NFL Career Highlights
Bryant spent seven years with the Dallas Cowboys, of which 2012 was his best season ever, finishing with 12 touchdowns, 92 receptions, and 1382 yards. 2013 was his first season in the Pro Bowl and was also a memorable one, considering that he ended the season with 13 touchdowns, 93 receptions, and 1233 yards.
In 2015 he got a new 5 year-long contract with Dallas Cowboys, but unfortunately, he injured his foot and had to pause for 7 games, finishing that season with only 3 touchdowns, after that, things were never the same. And in 2018, the Dallas Cowboys decided to end their collaboration. Take a look at this video for an overview of Bryant's NFL career highlights
Dez Bryant's Career After Dallas Cowboys
In November 2018, Bryant signed a one-year contract with the New Orleans Saints, however, luck was not on his side. Only two days after signing, he managed to tear his Achilles tendon, so he couldn't play a single game that season. After recovering during 2018 and 2019, in October 2020, Bryant joined the Baltimore Ravens. He ended the season with 2 touchdowns, 6 receptions, and 47 yards.
Wide Receiver Dez Bryant's Net Worth Revealed
Although his estimated net worth might not be as high as some of the richest celebrities, Bryant's career earnings enabled him to have a lavish lifestyle. For example, when he renewed his contract with Dallas Cowboys in 2015, he got a signing bonus of $20 million.
Deals with brands like Nike and Panini only increased his annual salary, but he also invested in his own label ThrowUpTheX.
However, his latest deal with Baltimore Ravens brought him a salary of $1 million, so it is clear that his estimated net worth is not as high as it was when Bryant was at the peak of his NFL career, it is still a decent one. According to available data, Dez Bryant's net worth is currently around $5 million.
Dez Bryant's Personal Life
Unlike many celebrities, Bryant has been faithful to only one woman for years, and that is his girlfriend Ilyne Nash. The two of them started dating before Bryant became a professional footballer, and she is also from Texas. Together, they have a son and a daughter, Dez Nash Jr and Isabella Rose, while Bryant allegedly has one more son, who he got before meeting his girlfriend Ilyne Nash.
There were some controversial accusations for domestic violence, but it turned out that it was all a false report, so besides that, the couple has a pretty stable relationship, although they don't seem to plan to get married and officially become husband and wife.
Cars and Mansion
Like some of the richest celebrities, Bryant also spends his money recklessly on cars and properties, which is why it is not a surprise that in his collection, he has several very expensive vehicles. Some of the cars Bryant was spotted in over the years are Rolls Royce Wraith, Bentley Bentayga, Chevrolet Camaro, and Bentley Continental GT. He lives with his family in a $3.5 million worth mansion in DeSoto, Texas.
That's All We Got on Dez Bryant's Net Worth and Bio
Although he spent most of his career playing for one team and one more season for the Baltimore Ravens, Bryant showed he was worth keeping. However, his poor money management and some bad decisions lead to a decrease in his wealth and estimated net worth. Although he didn't extend his contract with Baltimore Ravens in 2021, he still doesn't want to end his NFL career and hopes to join the Arizona Cardinals.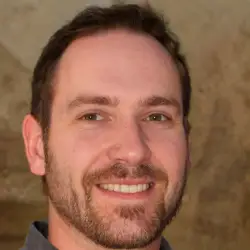 Latest posts by Micheal Renner
(see all)
Evin Ahmad Net Worth, Height, Bio, Birthday, Wiki

- August 31, 2023

Lynne Austin Net Worth, Height, Bio, Birthday, Wiki

- September 10, 2022

Stephen Burrows Net Worth, Height, Bio, Birthday, Wiki

- September 10, 2022