Do you believe in miracles? Sometimes I ask if it is true because there are too many stories about it on social media every day.
Are you curious about if the supernatural is true to life, like guardian angels and divine intervention?
We really need to understand these things as it can help us be open-minded and look into the world from a different perspective. Upon researching, I stumbled on the story of Doreen Virtue.
Doreen Virtue Biography
Early Life and Career
Doreen Virtue is an American self-help author of her books and also a motivational speaker in the United States. Doreen Virtue was born on April 29, 1958,  in Burbank, California in the United States. As of this writing, Doreen Virtue is 62 years old. Her mother was a Christian spiritual healer, while her father was a self-employed writer. Doreen Virtue was born in a Christian Scientist family, so it's not a surprise that she already knows about religious stuff by reading the bible even as a child. She claimed that she's conversing with spirits and psychic abilities, like ESP, mind reading, etc. since childhood.
According to the brief Doreen Virtue biography on her website, she grew up in the blasphemous religion of Christian belief and then joined the new age. Doreen Virtue is an American best selling author about new age books in Hay House, a top-selling new house publishing house. But before she became a queen of angel work, she lived a simple life as a psychologist. Doreen Virtue studied liberal arts first at Antelope Valley College. Then studied for Bachelor of Arts in Psychology in 1986 at Chapman University in Orange, California.
Doreen Virtue also got her Master's Degree in Counseling Psychology at Chapman University as well in 1988. Doreen Virtue studied for her doctorate philosophy in Psychology at California Coast University in 1996, which has been credited by the Distance Education Accreditation Commission. Her research focused on the potential of adults who experienced sexual abuse in childhood to develop addictions, such as eating disorders.
On September 6, 1989, she got a Marriage and Family Therapist Intern license issued. She was also licensed as Registered Psychological Assistant at that time. She also became a psychological director of the women's inpatient psychiatric unit at Nashville, Tennessee's Cumberland Hall Psychiatric Hospital. Doreen Virtue also worked with a specialization in eating disorders.
Before shifting a career to a Christian spiritual healer like her mother, Doreen Virtue became a self-help author of her self help books discussing psychology topics like eating disorders and child custody. I have to say that Doreen Virtue already an achiever even in her field. But everything changes when she was saved from an armed robber who tried to steal her car. Doreen Virtue claimed that she was saved by an angel by sending warnings and telling her to scream.
From then on, she studied and taught about angel numerology and divine intervention. She became known for preaching how a guardian angel helped her saved from an armed robber and the use of guardian angels in healing and living a happier life. Doreen Virtue then created a program angel therapy. Angel therapy is your typical counseling with a psychologist, combined with the use of guardian angels as spiritual healing for some of our constitution issues. Promising healing through her program angel therapy.
Aside from her program angel therapy, she also had her own show at hay house radio show. As mentioned, Doreen Virtue also became a best-selling new age book author. She also had her own 44-oracle card decks, angel number calculator, and angel tarot cards.
Published Books
Doreen Virtue is an American best self-help book author in Hat House publisher. Here are some which are still available on Amazon that I highly recommend for you to try:
Healing with the Angels: How the Angels Can Assist You in Every Area of Your Life – published on October 1, 1999
Archangels & Ascended Masters: A Guide to Working and Healing With Divinities and Deities – published on April 1, 2004
Angel Numbers 101 – published on July 15, 2008
Divine Magic: The Seven Sacred Secrets of Manifestation – published on August 4, 2015
Nutrition for Intuition – published on January 5, 2016
Christian Conversion
Everything is perfect for Doreen Virtue as a successful author, speaker, and spiritual teacher. She was earning a decent amount of net worth and salary from selling books and decks on Amazon and on her website. But it all changed when she claimed she had a vision of Jesus in the church in January 2017. She claimed that Jesus had come to her vision and told her to stop making predictions and using tarots about anything. After a month, she was officially baptized and now considered as a born-again Christian. Doreen Virtue advised her followers to burn some of her books and the decks that were connected to them. It was not easy for her to just convert to another religion. She faced criticism, conspiracies, social media bash, and lost her publisher. Through her latest book, The Joy of Jesus tackles her journey on how she decided to leave every luxury she already had to be a born-again Christian.
Current Career
According to her short biography on her website, she is currently studying for a Master's degree in Biblical and Theological Studies at Western Seminary in Portland and Seattle. She decided to learn how to partition the word of Jesus properly and to learn how to encourage other women to study the bible. Doreen Virtue still continues to write and published it on her own. One of my favorite of her work is entitled Deceived No More: How Jesus Led Me Out of the New Age and into His Word.  This is about how she miraculously convert into Christianity from being a successful New Age Teacher.
Doreen Virtue is also active on social media like Facebook, YouTube Channel, etc. Doreen Virtue considered herself as a Christian YouTuber. On her YouTube channel, her video are all about Christianity and her explanation about the danger in following New Age belief, spiritual healing from angels and ascended masters, and more. Currently, she has 267,000 subscribers on her channel.
Personal Life
Doreen Virtue was born on April 29, 1958. In her twenties, Doreen Virtue married Larry Schenk. They have two sons named Charles and Grant. But Larry Schenk was emotionally and possessive so they decided to get divorced. Then she married her second husband named Dwight Virtue but then got divorced as well. Her third husband was named Michael Tienharra and he's an art gallery owner. They got married in 1995 and got divorced in 1999.
Her fourth husband was named Steven Farmer, but for some reason like the rest, they got divorced in 2009. Currently, she's happily dating Michael David Robinson and they are living in Hawaii.
Age, Height, and Weight
She was alive since April 29, 1958, and currently, Doreen Virtue is 62 years old. Her height was 1.62 meters tall and weighing 58 kilograms.
Doreen Virtue Net Worth and Salary
As of this year, Doreen Virtue net worth is estimated net worth of more than $3 million. Doreen Virtue net worth earnings come from being a best-selling self-help author, motivational speaker, spiritual teacher, and through her YouTube videos. Her estimated net worth includes all of her assets, money, and salary.
Conclusion
Every one of us has different beliefs. Learning about Doreen Virtue will give us a different look at our world. Many people believe that she is a scammer or fraud. But who are we to judge her? As long as she is now happy and contented with what she is doing, then that is fine. Though she doesn't have that every girl's dream relationship, I hope she still finds her true love. I hope that whenever she is teaching spiritual healing to us, she also applied her to herself.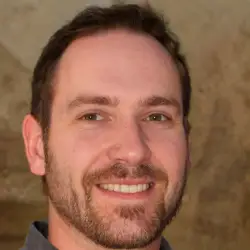 Latest posts by Micheal Renner
(see all)
Evin Ahmad Net Worth, Height, Bio, Birthday, Wiki

- August 31, 2023

Lynne Austin Net Worth, Height, Bio, Birthday, Wiki

- September 10, 2022

Stephen Burrows Net Worth, Height, Bio, Birthday, Wiki

- September 10, 2022