Asmongold is a popular United States-based Twitch streamer, Youtuber personality, and gaming influencer. He also goes by his 'offstage' identity, ZackRawrr. He is most prominent for streaming his escapades in World of Warcraft, attracting fans with his oddball life story, everyman demeanor, and wacky, yet endearing hijinks during gameplay. In the wake of WoW Classic's release, he's gained a swell in his popularity. His streams and videos on each platform usually get over a million views.
Though his slightly unscrupulous persona doesn't sit well with everyone, Asmongold is among Twitch and World of Warcraft's brightest stars in 2020. If you're a fan of Warcraft and gaming streams or channels, you might have heard of him before. In this brief biography, we've put together a few facts on Asmongold, including details of his real life, what video games he plays, his career, his earnings, the origin of the name, Asmongold, net worth, and who he is as a person.
Personal Life
Not much is publicly known about Zack, the real name of the man known online as Asmongold, due to the streamer's preference for keeping his personal life away from his professional career.
Asmongold lives in his hometown of Austin, Texas, and celebrates his birthday on the 20th of April. He has been a devoted fan of Warcraft games ever since the franchise started. By his own admission, he started playing the first Warcraft games as early as 1997. He came up with the name, "Asmongold," in his childhood while playing with friends in the woods.
When Zack was a teenager back in 2006, he was introduced to World of Warcraft by a friend. The game would later become the object of his self-proclaimed addiction, recalling his frequent all-nighters playing the MMO in high school. Two years later, he would upload his first video on ZackRawrr, his earliest YouTube channel.
His love for the game persisted through college. Zack originally attended a business school, although he halted his studies to take care of his sick mother. He is 30 years of age.
Career
Before discovering his gig in streaming, Zack used to work as a café associate at Sam's Club, an American retail warehouse chain. He also found employment at the Internal Revenue Service (IRS). In one particular stream, he mentioned getting a job at a grocery, only to abruptly quit then reappear months later to collect a salary.
He created his main Youtube channel, Asmongold (previously VertualExchange), on 4 June 2013. His first videos were a series of walkthroughs for soloing bosses and getting achievements or items on WoW. He began livestreaming as early as 2014, although he would make it his mainline act by 2016.
Zack's primary means of making money comes from his Twitch and Youtube earnings, including the donations from subscribers, use of cheering feature on his Twitch channel, as well as the ad revenue. He no longer works other jobs and does not have receive a salary from other sources.
As an entertainer, Asmongold is known for a homely, if not slightly exaggerated, personality. He usually acts arrogant and speaks without a filter, which hasn't failed to draw in controversy. However, fans hold him in high regard for his consistent release of new content and genuine interest in the games he plays. He always finds a way to interact with his audience in chat, getting them invested in the story to cheer for him, and including them in his adventures in-game.
Aside from WoW content, Zack is also known for playing Dark Souls, Overwatch, and Path of Exile. He uploads a video series as himself in his other channel, ZackRawrr.
He currently has 1.7 million followers, 143 million views and close to 20,000 subscribers on Twitch, as well as a combined total of 580,000 subs, 97 million views, and a video count of 1,100 from both of his main Youtube channels. Asmongold can also be found on other social media by the same handle. He has a Facebook, Twitter and Ask.fm.
World of Warcraft – Asmongold
Asmongold is seen as the poster child for WoW streaming among his supporters and haters alike, being highly influential in the continued popularity of a game that is already over a decade old. He has a wide net of appeal, although kids and younger teens make up less of his viewers. Most of his viewers are adults in the 18-23 age range.
His favorite class is the melee-oriented Warrior, using his maxed-out Human Fury Warrior account in his streams. He is the guild leader of the Alliance guild, Indestructible, and a prominent member of another guild, Zero to Long Boi.
In the second week of October 2020, Asmongold formed One True King (OTK), a new esports organization, with Rich Campbell, Esfand, Miskif, and other players in the wake of Method's collapse.
Ex-Girlfriend
In August of 2018, fans were introduced to something new with Zack and his personal life – a new relationship with Polish Twitch streamer, Izzy "Pink Sparkles" G. A year later, however, the two publicly announced their split, citing that they each made the other unhappy and would prefer moving their separate ways.
The two broke up on the morning of 16 December 2019. In his stream on Twitch following the announcement, Asmongold stated his desire to keep his personal life away from his professional work in streaming.
Pink Sparkles has an estimated net worth of $600,000. As the two were only together for a year, Izzy likely didn't share many aspects of her life with Asmongold, net worth and money being some of them. She no longer appears to be in good terms with Asmongold.
Asmongold – Net Worth
Much money can be raised with the help of subscribers, and many a name make a decent living entertaining people as a streamer. Twitch's business model allows people to make donations; anyone can cheer and support their favorite idol on the platform that way.
Asmongold likely has received money in the form of Bits. Bits are a denomination of Bitcoin, an online cryptocurrency.
Considering his boost in followers and viewers recently, how much money does Asmongold make?
As of 2020, Asmongold has an estimated net worth of roughly $3 million. Most of his earnings can be traced to his job as a Twitch celebrity, as well as from views and revenue as a Youtuber.
Asmongold lives with his family in their residence in Austin, Texas. He tries to live conservatively, stating in one interview with PCGames that he doesn't like living outside his means and that his mindset hasn't really changed since he first started.
FAQ
Is CatDany Asmongold?
No, CatDany is a fan channel dedicated to Asmongold. Content includes songs related to him, such as Speed of Light.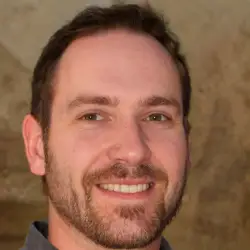 Latest posts by Micheal Renner
(see all)
Evin Ahmad Net Worth, Height, Bio, Birthday, Wiki

- August 31, 2023

Lynne Austin Net Worth, Height, Bio, Birthday, Wiki

- September 10, 2022

Stephen Burrows Net Worth, Height, Bio, Birthday, Wiki

- September 10, 2022