Behind the American hip hop duo, Insane Clown Posse, stand Violent J and Shaggy 2 Dope. The hardcore hip hop duo became famous after their elaborate live performances and even had a special name for a group of fans – Juggalo. So, let's find out more about Insane Clown Posse net worth and other details from their music career.
How It All Began
Two guys who were into wrestling, Joseph Utsler (Shaggy 2 Dope) and Joseph Bruce (Violent J), met one day in Detroit's Oak Park. Together with some friends, they shared a passion for backyard wrestling and hip hop music. At first, Joseph Bruce formed a gang called Inner City Posse.
After spending some time in jail, Bruce decided to say goodbye to gang life and decided to become a professional wrestler. In the late 90′, they decided their group needed a new name, and since they wanted to keep the initials ICP, it came down to Insane Clown Posse. Take a look at this video and listen to one of their early songs, Hokus Pokus.
From Wrestling to Music and Film
As wrestlers, Bruce is a JCW Tag Team Champion, and Utsler is a JCW Heavyweight Champion. Still, they decided to switch to music, and their debut album called Carnival of Carnage was released in 1992. Their second album, Ringmaster, released in 1994, was a hit that broke them through. Disney purchased their contract, but after ICP's fourth album, The Great Milenko, the trouble began, and Disney dropped them due to inappropriate lyrics. Still, The Great Milenko went platinum.
By the time this loosely organized hybrid gang was losing members, and they even got in conflict with then not-so-famous rapper, Eminem. Their 5th album, The Amazing Jeckel Brothers, featured stars such as Snoop Dog, and after that, Bruce and Utsler decided to make a movie Big Money Hustlas. Together they also appeared in a movie called Death Racers. They continue making music to this day, with some of the noteworthy albums being The Wraith: Hell's Pit, The Tempest, second Joker's Card: The Mighty Death Pop!, and The Marvelous Missing Link.
ICP Net Worth – How Rich Is the Famous Hip Hop Duo
Wicked Clown Personas Joseph Utsler (Shaggy 2 Dope) and Joseph Bruce (Violent J) released 14 studio albums, founded Juggalo Championship Wrestling federation, and also started an independent record label called Psychopathic Records. All that helped ICP'S net worth to go up to $30 million showing that behind that clown makeup, there are two very wise businessmen. According to some sources, ICP's net worth is above $30 million, making them one very mighty duo. They are one of the rare who do not flaunt their wealth, so there is no available information about their cars or mansions.
That's All We Got on ICP Net Worth and Career Path
When you take a look at their elaborate live perform, you can maybe spot a few similarities between the persona of a wrestler and a rap performer. ICP's musical creations are very specific and not everyone's cup of tea, but the fact is that they have been around for a while and don't plan to leave the stage anytime soon.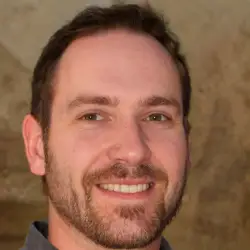 Latest posts by Micheal Renner
(see all)
Evin Ahmad Net Worth, Height, Bio, Birthday, Wiki

- August 31, 2023

Lynne Austin Net Worth, Height, Bio, Birthday, Wiki

- September 10, 2022

Stephen Burrows Net Worth, Height, Bio, Birthday, Wiki

- September 10, 2022