Professional disc golf player, Paul McBeth, has won several world championship titles and is probably the best disc golf player of all time. Today, we bring you everything we know about Paul McBeth net worth, wife, and biography details, so stay tuned, and let's find out does it pay off to be a disc golfer and how successful Paul McBeth is.
Paul McBeth, Before He Became a Professional Disc Golfer
The American professional disc golfer was born in Huntington Beach on July 9 in 1990, and is one of the rare people who manage to keep his personal life completely private. Therefore, there is not much information about his family. What we know is that he was into the sport from a young age and loved playing golf.
Quick Facts
Full name: Paul McBeth,
Date of birth: July 9, 1990,
Marital status: Married,
Occupation: Pro disc golf player,
Wеіght: 74 kg,
Неіght: 1.73 m,
Career wins: 130.
How Did This American Professional Disc Golfer Start His Career?
His career as a pro disc golf player started in 2008 when he took part in a total of 29 professional events and won the PDGA Male Rookie of the Year Award. The start was promising, and his career seemed bright, so it is no wonder that later in 2013, 2014, and 2015, he won the PDGA Male Player of the year, three years in a row!
Equipment and Sponsorships
Innova was among the firsts to recognize the talent of this young American professional disc golfer, which is why Innova Champion Discs was his sponsor from 2005 to 2018. In 2018, the pro disc golfer announced that he would stop working with Innova and signed a long-term sponsorship contract with Discraft.
Paul McBeth Disc Golf Career Highlights
Year after year, this pro disc golf player was winning tournaments and collecting his prize money, so it comes as no surprise that many speculate about Paul McBeth's net worth. But before we get to that part, let's go through some of his career highlights:
In the year 2014, he participated in 24 tournaments and had a total of 15 tournament winnings. To wrap up a great season, he won the PDGA World Championship and European Masters. He also took part in Memorial Championship and went home with some prize money.
The year 2015 was another great one, with a total of 19 tournament winnings out of 25. He won his first USDGC Championship title, won the disc golf Grand Slam, and claimed his fourth World title.
2016 was the year of many struggles and the one this PDGA world champion would probably love to forget. He was fourth in the Green Mountain Championship and overall finished the year in 20th place.
The year 2017 was a bit better with a total of 9 tournament winnings, of which the DGPT Memorial Championship and the Masters Cup presented by Innova Disc Golf were exceptional. Still, Ricky Wysocki won PDGA Professional Disc Golf World Championships again, and McBeth was second.
2018 was quite similar. Winning the USDGC Championship was the highlight of the season, but still, he signed a new sponsorship with Discraft, which significantly contributed to his career earnings.
The year 2019 was great for this disc golf champion. McBeth won his fifth World title and became PDGA world champion for the fifth time by beating Ricky Wysocki in the final round, which brought him $10,000.00 in prize money. He scored 14 disc golf tournament winnings.
2020 was a challenging year in all aspects, and we saw many delays, but this professional disc golf player maintained his standards. He won the Dynamic Discs Open, which was the first disc golf tournament streamed on a major sports network.
Paul McBeth's Net Worth Is No Longer a Secret
Every win, every world title, and prize money he went home with increased Paul McBeth's net worth slowly but surely. He is earning a lot of money from sponsorship contracts too, but as a PDGA world champion, most of Paul McBeth net worth comes from his career achievements. According to sources, the net worth of this disc golf champion is around $4 million.
Is Disc Golf Champion Paul McBeth Married?
Although the professional disc golf player doesn't reveal a lot about his personal life, we do know that he is married because his wife, Hannah, is also a pro disc golfer. The couple got married in 2018, and although Hannah's career earnings are not so high, she certainly contributes to the budget and is slowly climbing up the ladder. If you want to get to know this power couple a bit better, follow them on social media. Paul is also active on YouTube, where he posts vlogs and golf videos.
That's All We Know About Paul McBeth Net Worth, Wife, and Career
Five world championship titles, numerous Majors, and National Tour Events he won prove that Paul McBeth is one of a kind pro disc golfer. Winning a PDGA championship so many times puts Paul McBeth in history. Still, his career is not over yet, so we will probably watch many more great nerve-wracking final round "battles" and see how successful Paul McBeth really is.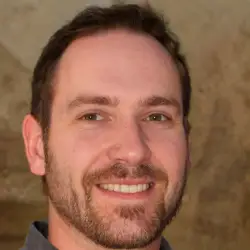 Latest posts by Micheal Renner
(see all)
Evin Ahmad Net Worth, Height, Bio, Birthday, Wiki

- August 31, 2023

Lynne Austin Net Worth, Height, Bio, Birthday, Wiki

- September 10, 2022

Stephen Burrows Net Worth, Height, Bio, Birthday, Wiki

- September 10, 2022