Opening a business is not a joke. You must need to be financially and mentally ready. But what if you're not? If that's the problem, I have a suggestion for you. You may start by studying the life of the most successful entrepreneurs in their chosen industry, like Tommy Hilfiger, from a fashion designer to the owner of his own famous premium clothing brand.
Tommy Hilfiger Net Worth
So how much is Tommy Hilfiger worth? As of this year, Tommy Hilfiger net worth is $450 Million.
But you know what, if he did not sell part of his company, most probably his net worth could be billions of dollars a year. He might be listed as one of the wealthiest fashion designers in the world, like Calvin Klein's net worth of $700 million.
Who is Tommy Hilfiger
In this article, we will talk about how much is Tommy Hilfiger worth or his net worth, personal life, and how he started his career from being a designer and reseller of jeans in New York to a multi-millionaire owner of his brand. Some of you might be asking why I am telling you his story? Well, why not? Stay tuned, and see what we can learn about his life story.
Tommy Hilfiger, founder of his brand named Tommy Hilfiger, which was previously named Tommy Hilfiger Corporation, is an American fashion designer and entrepreneur. He got recognition in the fashion industry such as Menswear Designer of the Year, Designer of the year award from Parsons school of design, another Designer of the year (Men of the year issue) from GQ magazine, and the Geoffrey Beene Lifetime Achievement Award from the Council of Fashion Designers of America.
Tommy Hilfiger is a philanthropist too. In 1995, he formed the Tommy Hilfiger Corporate Foundation, financing several charitable organizations committed to helping young people. He also helps global programs and organizations such as Save the  Girls, Autism Speaks, and the World Wildlife Fund.
Tommy Hilfiger wiki and biography
Early life
Thomas Jacob Hilfiger was born on March 24, 1951. His hometown is in Elmira, New York.
His father, Richard, was a German-Swiss watchmaker and his mother, Virginia, was an Irish nurse. Thomas Jacob Hilfiger is the second child out of nine children who grew up in a catholic household. While they're part of an Irish-American family in the working class, he has had a good childhood experience. He's grateful to his parents for showing him positive work ethics and respect for others.
Thomas Jacob Hilfiger graduated from Elmira Free Academy in 1975 then attended the Greater Southern Tier(GST) BOCES Bush Campus for a brief period before choosing to miss college. His parents were dismayed because they wanted him to pursue a college degree.
Tommy Hilfiger business and fashion career
People's Place
Tommy Hilfiger's business and fashion career all began when he was just 18 years old and a high school student. Tommy Hilfiger co-founded the record and clothing store, People's Place in his hometown, Elmira, New York. It was 1969 when he opened the store with his friend and used $150 from working in Cape Cod and at a petrol station. They're going to New York City to buy clothes and resell them. Not contented, Tommy Hilfiger decided to create his design.
This record and clothing store was successful and could grow to 10 stores. In 1977, when Tommy Hilfiger was just 25 years old, Tommy Hilfiger filed bankruptcy in Chapter 11 for insurance because of the economic recession. He moved to New York City after that and worked for various fashion labels as a freelance fashion designer. Tommy Hilfiger refused the offers of Calvin Klein and Perry Ellis despite being broke, due to his dream of creating his own company.
Tommy Hill
The year 1979, in which he decided to create his own company called Tommy Hill. Jordache Jeans was one of its first clients. Jordache didn't want to grow their company beyond jeans though, so after a year they let them go. His company continued to grow beyond denim. During this period, he spent time in India to learn more about his craft.
Then the year 1981, when he founded the 20th Century Survival, which was a sportswear company, and followed by Click Point in 1982, which produced women clothing.
Tommy Hilfiger Corporation
Tommy Hilfiger had already enjoyed moderate success in his business, but it became a gamechanger in his business and fashion career when he met Mohan Murjani, founder of Mohan Murjani International. In 1984, Murjani was looking for a menswear designer to lead a men's sportswear line and convinced Tommy Hilfiger to fulfill his dream of getting his wardrobe label, and he gave everything Tommy Hilfiger wanted.
The year 1985, that's when his company, Tommy Hilfiger Corporation in New York City, was born, with the help of the Murjani Group. Tommy Hilfiger Corporation debuted with an attention-grabbing marketing strategy, which includes billboards in Time Square New York City. His clothing line incorporated the modernized versions of classic preppy, Ivy League fashion style with a twist. By 1988, Tommy Hilfiger Corporation had sales of $25 million from his brand.
Tommy Hilfiger Incorporated
Tommy Hilfiger left The Murjani Group in 1989 and teamed up with Silas Chou, who had money but needed a brand name company to sell. In 1996, he started distributing women's clothes. By the end of the decade, he had more than 1,400 stores internationally and revenues worth $1.9 billion.
Now his brand is widely known as Tommy Hilfiger. Aside from clothes, it's now producing accessories, home furnishings, etc. In 2006, it was acquired by the private equity firm Apax Partners for approximately $1.6 billion. Then in May 2010, Even though Apax bought it for only $1.6 billion, they sold the company to Phillips-Van Heusen(PVH Corp) with a higher amount of $3 billion.
Tommy Hilfiger age
As we already learned, Thomas Jacob Hilfiger was born on March 24, 1951. So how old is Tommy Hilfiger now? He is currently 69 years old.
Tommy Hilfiger wife and children
Tommy Hilfiger has been married twice. Susan Cirona was the first wife. He met Cirona because she was a People's Place employee. Susan Cirona was also hired to work as a designer for Jordache Jeans along with her husband, then got fired in the following year.
In 1980 the couple married and had four children: one son and three daughters(Ally, Richard, Elizabeth, and Kathleen). After 20 years of marriage, the pair were divorced in the year 2000.
Then he got married again with  Dee Ocleppo on December 12, 2008, and had their son Sebastian in August 2009.
Conclusion
So what can we learn from Tommy Hilfiger's life story?
From researching his life story, we can learn that if you do what's your passion, success will follow. We discovered that as early as 25 years old, he already tasted the failure, but he did not quit. He learned from his mistake and moved forward again.
I also loved his pride in his craft. I learned that famous fashion designers and critics were not impressed with his work when he debuted. But he didn't care. He still believed with himself and proclaimed that he's one of America's best designers, like Calvin Klein, Perry Ellis, and Ralph Lauren.
I've learned his philanthropist as well. It's good to know that there's still like him that gives back to share his blessings after his success. Maybe that's why he's blessed with life to share it with the world.
Image Credits: Tommy Hilfiger, CC BY-SA 2.0 https://creativecommons.org/licenses/by-sa/2.0, via Wikimedia Commons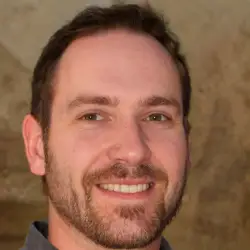 Latest posts by Micheal Renner
(see all)
Evin Ahmad Net Worth, Height, Bio, Birthday, Wiki

- August 31, 2023

Lynne Austin Net Worth, Height, Bio, Birthday, Wiki

- September 10, 2022

Stephen Burrows Net Worth, Height, Bio, Birthday, Wiki

- September 10, 2022