Tony Hinchcliffe, also known by the moniker "The Golden Pony," is a popular American stand-up comedian, actor, and writer with a gift for performing stand-up comedy and roasting people.
His comedy work includes shows like The Burn with Jeff Ross, Jeff Ross Presents Roast Battle, and All Def Digital Roast of Snoop Dogg. More prominently, he was a writer for the Comedy Central Roast of several celebrities, such as Justin Bieber and Rob Lowe. Hinchcliffe is also known for his own comedy podcasts, The Pony Hour and Kill Tony.
Tony has made a name for himself onstage for simultaneously getting an audience to laugh and shudder in discomfort due to the oft-controversial nature of his comedy. His dark comedy style has helped him rise as one of the hottest newcomers in the roasting scene. In this article, we'll feature a few tidbits on Tony Hinchcliffe; net worth, early life and biography, age, height, and more.
Personal Life
At 36 years old, Tony is in the prime age of his life. But his success as a comedian with a huge net worth had to start somewhere. For Hinchcliffe, the journey to fame started from rough beginnings.
Tony Hinchcliffe was born in Youngstown, Ohio, on 8 June 1984, where he spent his early years in the city's tough north-side neighborhood with his single mother and brother. He attended Ursuline High School, where he graduated in 2002. As he grew up, Hinchcliffe developed his skill at verbal intimidation as a means of fending off bullies and potential threats, getting punched on the first day of school for his scathing insults.
Several fans have commented on Tony's effeminate voice, causing rumors that the comedic actor was gay. Tony maintains that he is a straight man, and while he has withheld any information regarding his romantic life on social media, he has mentioned having a wife or girlfriend as one of the topics during his stand-up routine.
Hinchcliffe stands at a height of 5 feet, 7 inches (1.70 m) and weighs 149.9 lbs (68 kg).
Career
After graduating from Ursuline High School, Tony decided to be a comedian. In 2007, he moved to Los Angeles, California, where he would take his first steps toward being a big name in the comedy industry.
Early success came to Hinchcliffe as an open-mic comedian for the cover booth of Hollywood-based "The Comedy Store." At the same time, he met fellow comedians Joe Rogan and Jeff Ross, performing as opening acts for their tours. Hinchcliffe would later collaborate with Rogan and Ross on several projects, becoming a regular guest on "The Joe Rogan Experience", and the television series, The Burn with Jeff Ross.
His insulting wit appealed to Jeff Ross, whom the young stand-up comedian saw as a mentor. Ross opened the door for Hinchcliffe to go from stand-up sets to getting his first writing gigs for Comedy Central Roast, where Ross was Roastmaster General.
Appearing in these high-profile comedy gigs did wonders; for Tony Hinchcliffe, net worth and publicity rose as his stand-up routine began to see high demand. Currently, he can be seen doing shows in Europe, North America, and Australia, as well as collaborating with the likes of Dave Chappelle and Joe Rogan. Even in the company of other famous comedians, it seems Tony Hinchcliffe has a name that's just as prominent in the industry.
Comedy Central Roasts
Tony Hinchcliffe has served as a staff writer for several Comedy Central Roast episodes. He has delivered gut-wrenching low blows to Bieber, Franco and Lowe in their respective roasts. He also appeared as a roaster in the inaugural season of Roast Battle.
Tony is responsible for arming Ann Coulter and Martha Stewart with barbaric roasts against Bieber and Lowe. He would later describe Coulter as "a monster of a human being" due to her offscreen behavior.
Podcasts – Kill Tony, The Pony Hour
Outside of his stand-up comedy routine, Tony Hinchcliffe runs two comedy podcasts.
In 2013, Tony began his first podcast, Kill Tony, as a weekly stream recorded live at The Comedy Store in Hollywood, Los Angeles. Alongside Brian Redban (of Deathsquad Network and Joe Rogan Experience fame), the podcast invites celebrities to review comedic live performances from amateur comics. The podcast has featured people like Dave Attell, Bill Burr and Cort McCown.
In December 2016, Tony Hinchcliffe launched The Pony Hour, a one-hour podcast interviewing famous people. Notable guests include Nate Diaz, Frank Castillo, and Tait Fletcher.
One Shot
Tony Hinchcliffe has a Netflix comedy special, One Shot, a shot-in-one-camera take with no edits, which drew considerable critical praise for its innovation and technical mastery. Reviews lauded his silly, absurd, self-deprecating humor, as it showed that Tony was "a guy who could get as good as he gives."
The uptick in popularity was of immense benefit to Tony Hinchcliffe – net worth estimations for the young actor began to rise considerably from the fame and revenue he gained from One Shot.
Outbreak Tour
Hopped up on the energy drink and resplendent in his youthful age, Tony Hinchcliffe headlined 26 cities in the 2017 Monster Energy Outbreak Tour as a big name, setting the stage for his musician co-performers through his comic routine.
Other Appearances
Adding to an already prolific career, people also saw Tony Hinchcliffe featured on the Super Bowl Greatest Commercials TV specials for 2018 and 2019.
He does production work on the side, acting as producer for Lip Sync to the Rescue in 2019.
Tony Hinchcliffe can be found in his official social media on Facebook and Twitter. You can find his official biography on his personal site, which also serves as a wiki.
Tony Hinchcliffe – Net Worth (2020)
Knowing his roots from Youngstown, Ohio, it's admirable that things are working out for Tony Hinchcliffe; net worth is simply one indicator of his success at a relatively young age. Hinchcliffe's net worth is estimated to be at around $10 million.
Indeed, to Tony Hinchcliffe, net worth, acclaim, and his height in popularity are only projected to grow further in the future. It's likely that his bio, wiki page, and other accounts will continue to be embellished as he reaches his fourth decade.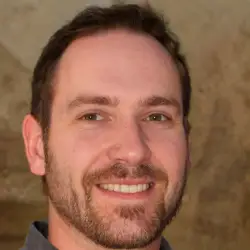 Latest posts by Micheal Renner
(see all)
Evin Ahmad Net Worth, Height, Bio, Birthday, Wiki

- August 31, 2023

Lynne Austin Net Worth, Height, Bio, Birthday, Wiki

- September 10, 2022

Stephen Burrows Net Worth, Height, Bio, Birthday, Wiki

- September 10, 2022