Famous reggaeton singer, Nicky Jam, started his music career when he was only 14 years old by releasing an album, that is, an EP called Distinto a Los Demás. Today he is a reggaeton superstar with an estimated net worth many dream of. Stay tuned for more on Nicky Jam net worth, ex-wife, biography details, and much more.
Nicky Jam Family and Early Life
American singer, songwriter, music producer, and reggaeton superstar Nicki Jam was born on March 17, 1981, in Lawrence, Massachusetts, to Puerto Rican father and Dominican mother. When he was ten, his family decided to move to Puerto Rico, to the suburbs of San Juan. Nicky went through some sort of a culture shock, he didn't know a word of Spanish at the time, and the island life was quite different. However, after a while, he did manage to fit in and listening to Caribbean hip hop and reggaeton music helped him learn and improve his Spanish.
Quick Bio Facts
Real name: Nick Rivera Caminero,
Stage name: Nicky Jam,
Date of birth: March 17, 1981,
Age: 40,
Nationality: American,
Occupation: Singer, songwriter, music producer,
Marital status: Divorced,
Estimated net worth: $6 million.
How Nicky Jam's Career Started When He Was Only 14
Even before moving to Puerto Rico, Nicky Jam was very interested in music, hip hop particularly. As a beginning of his music career, he released his first solo album at the age of 14, called Distinto A Los Demas. Although his debut EP was not a big success, it helped Nicky get noticed in the music industry and start building a name. However, around that time, when he was 15, he started using drugs and started developing his addiction.
Successful, Yet Controversial Collab With Daddy Yankee
The start of Nicky Jam's career didn't turn him into a Puerto Rico reggaeton superstar overnight, but it brought him a collab with the famous singer Daddy Yankee, who was his idol. The two of them formed a duo called Los Cangris and released several hit singles, some of them are:
Sentirte,
Sabanas Blancas,
En la Cama,
Guayando,
Guayando.
What Happened Between Daddy Yankee and Nicky Jam?
While he was part of Los Cangris, Nicky released two solo albums Haciendo Escante in 2001 and Vida Escante in 2004. However, this success story did not have a happy ending. Nicky's drug and alcohol abuse were too much for Daddy Yankee, who even called him off in some of their songs, and Nicky even released a diss track on Daddy. They split in 2004, the same year when Daddy Yankee released Gasolina, a massive Billboard Hot 100 hit, and became famous worldwide. On the other hand, Nicky's career went downhill. Let's listen to what Nicky has to say about it in the video below.
Nicky Jam's Career Comeback
In 2007, American singer moved to Medellin, Columbia, and tried to quit drugs and focus solely on music. He was well accepted in Medellin, and it seemed that everything was going well until he overdosed in 2010. That was a wake-up call. He lost weight, tattooed his body, and reconciled with Daddy Yankee.
A Fresh Start in His Music Career
Songs Travesuras and Voy a Beber helped him rebirth his career as a singer, and he got signed with Sony U.S. Latin. Travesuras was his first song that reached the top ten on the Billboard Hot Latin Songs chart. After that, in 2015, Enrique Iglesias, a famous Spanish singer, contacted Nicky to work together on the song El Perdon, which later brought Nicky his first Latin Grammy for Best Urban Performance. El Perdon spent 30 weeks on top of the Hot Latin Songs list. His song Hasta el Amanecer was his first hit that reached one billion views on his YouTube channel.
Nicky Jam – Fenix
In January 2017, he released a new album symbolically called Fenix, a Spanish word for Phoenix, featuring a mural of him in Medellin as a cover. Fenix debuted at the top of the Billboard Top Latin Albums chart and was nominated for a Latin Grammy Award for Album of the Year. The album includes collabs with J Balvin, Sean Paul, and many others. Successful singles like El Amante and Si Tu La Ves stayed for a while on the Billboard Hot Latin Songs chart.
Nicky Jam's Intimo and Latest Achievements
A successful collaboration with J Balvin on X was a hit, which many compared to Drake's Hotline Bling, after that, he did collabs with Ira Istrefi, Will Smith, and Diplo for the 2018 FIFA World Cup anthem. In 2018 his Netflix series Nicky Jam: El Ganador premiered and was a great introduction to his latest album, Intimo, which was released in 2019. Next year, he featured with Bad Bunny.
Nicky Jam's Net Worth Revealed – Is He the Richest Reggaeton Singer?
Although he was not earning a lot at the very beginning, Nicky Jam's net worth started growing rapidly. According to some sources, his estimated net worth is around $6 million, so is he the richest reggaeton singer? Could be. We believe Nicky Jam net worth will continue to go up in the following years and surpass the net worth of many others.
What Do We Know About Nicky's Personal Life?
In 2017 in Medellin he married Angelica Cruz. However, that didn't last, since next year they filed for divorce. In 2020 he proposed to model Cydney Moreau on Valentine's day, but one year later, on February 14, 2021, he announced they broke up. Nicky has four children from previous relationships, but neither Angelica nor Cydney Moreau are their mothers.
That's All We Got on Nicky Jam Net Worth and Hit Singles
What many love about this famous reggaeton singer is that he always remained true to himself and Latin trap when it comes to music. His music career developed along with reggaeton in Puerto Rico, and it is great to see, or listen to, how it evolves. Moving to Medellin gave his songs a bit of a romantic twist, they became more melodic and influenced by Colombian genres, so we highly recommend you check out his songs.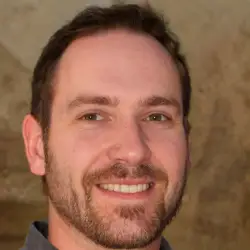 Latest posts by Micheal Renner
(see all)
Evin Ahmad Net Worth, Height, Bio, Birthday, Wiki

- August 31, 2023

Lynne Austin Net Worth, Height, Bio, Birthday, Wiki

- September 10, 2022

Stephen Burrows Net Worth, Height, Bio, Birthday, Wiki

- September 10, 2022